[BARNES SPIRIT]
2022-03-02
Kick-Off 2022
On Tuesday, February 1, the BARNES Léman teams met with those of BARNES Lyon for a one-day seminar at the Intercontinental in Lyon.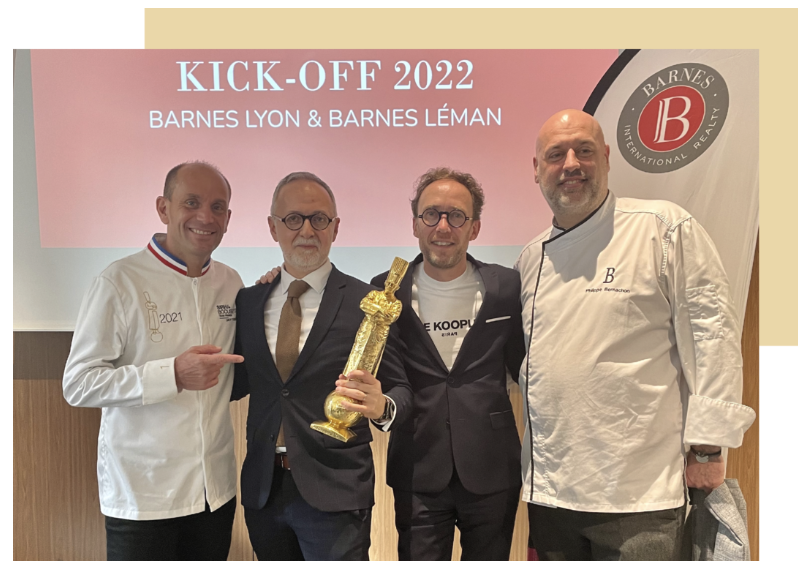 It was in a sublime setting that the teams from Lake Geneva and Lyon met. The program included a morning of exchange and sharing around the values of BARNES and the intervention of two actors who are symbols of French excellence. The afternoon was built around the assessment of this wonderful year 2021 and the perspectives for this new year 2022.

The InterContinental, a prestigious place
Located in the heart of Lyon's Presqu'île, a UNESCO World Heritage Site since 1999, the Intercontinental has earned a place among the most beautiful hotels in France. The hotel has built its reputation thanks to its bar, Le Dôme, which was voted Best Hotel Bar in the world at the 2020-2021 edition of the Villégiature Awards ceremony.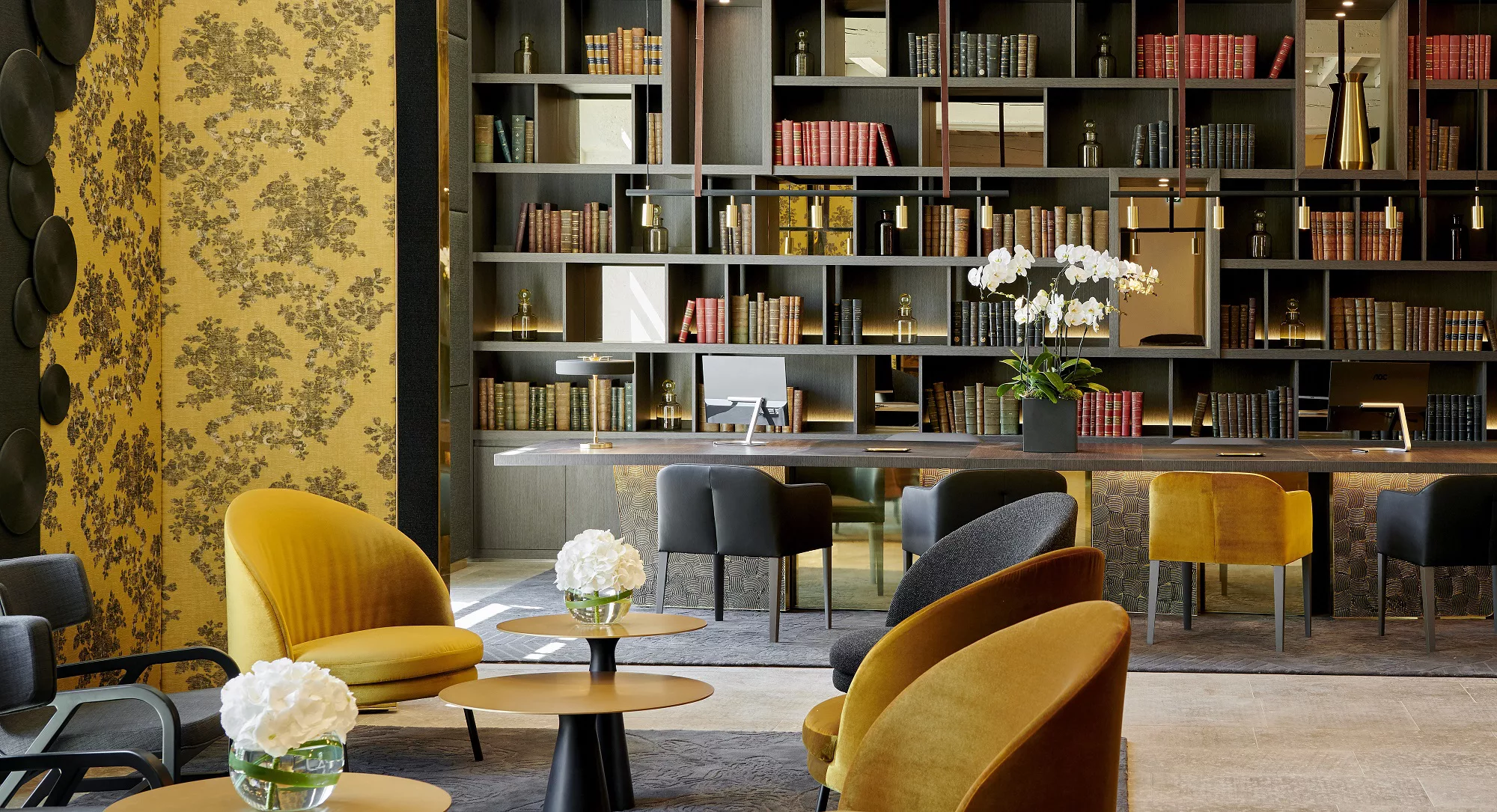 It is in this historical place that the teams met to share a day of work in the magnificent setting that the Academy offers.
Actors who symbolize excellence
It is with great pleasure that we welcomed two key players in French gastronomy. Davy Tissot, winner of the Bocuse d'Or 2021 and best worker in France, and Philippe Bernachon, chocolatier of the famous family brand, honored us with their presence. These two figures shared with us their know-how, their history and their values.
It was with great attention and emotion that the consultants were able to listen to the life paths of these two figures from Lyon. Between family heritage, hard work and beautiful meetings, discover their interventions on our YouTube channel by clicking here.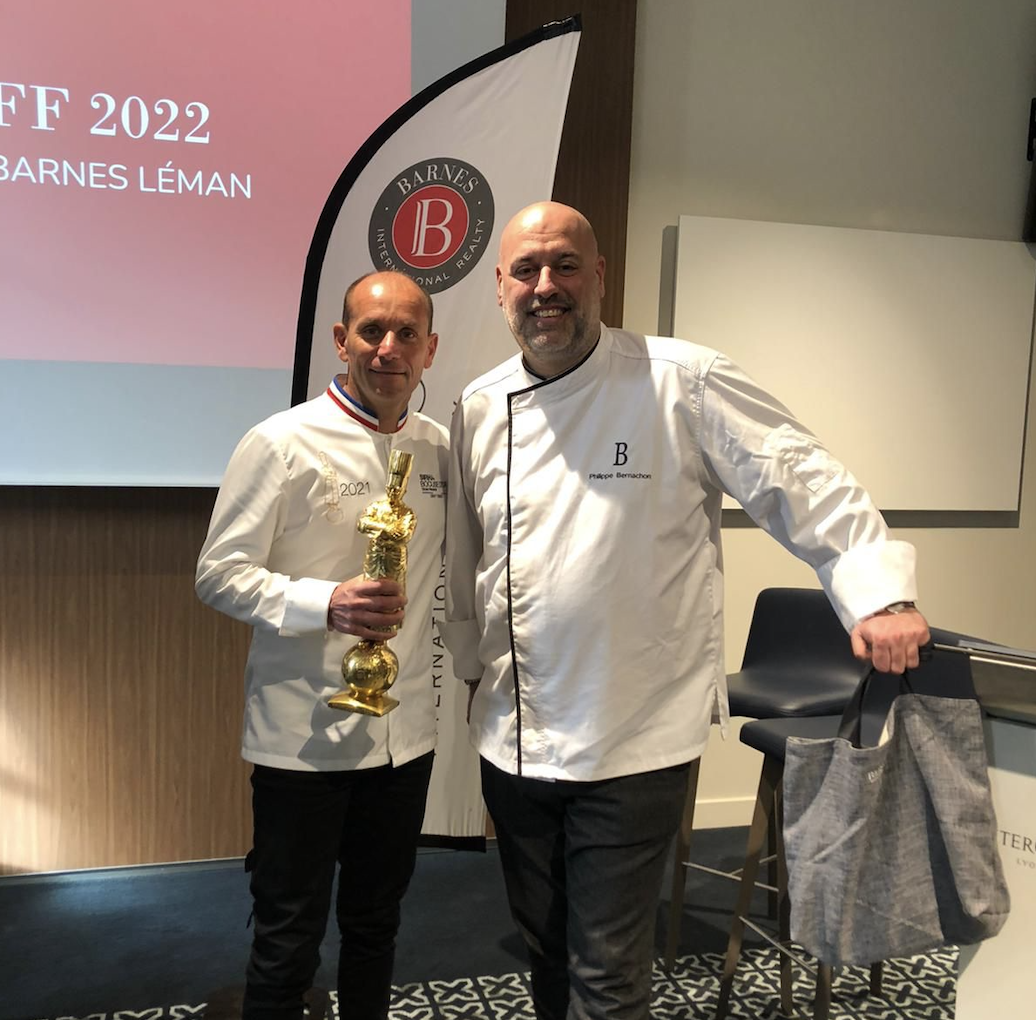 Looking back on the year 2021
In 2021, the BARNES Léman team has grown with the arrival of several employees in the administrative, communication and commercial departments. This reinforcement allowed the opening of a new agency located in Thonon-les-Bains at 2, Place Aristide Briand. The year 2021 was also marked by some very nice sales. Apartments overlooking the lake, waterfront properties, many exceptional properties have found buyers in the Chablais.
This year again, your satisfaction was at the heart of our priorities; it is an essential index to measure your perception of the quality of our services. With a 96% satisfaction rate for Léman, we thank you for this plebiscite, which encourages us more than ever to continue our efforts for excellence in 2022.
Onward to 2022
The end of the day was punctuated by the upcoming objectives for our BARNES Léman teams. Once again, the BARNES Léman consultants will do their utmost to ensure that your customer experience is a success and to accompany you until the completion of your project. With numerous projects, the teams are committed to responding in the best possible way to requests for the purchase, sale and management of property.