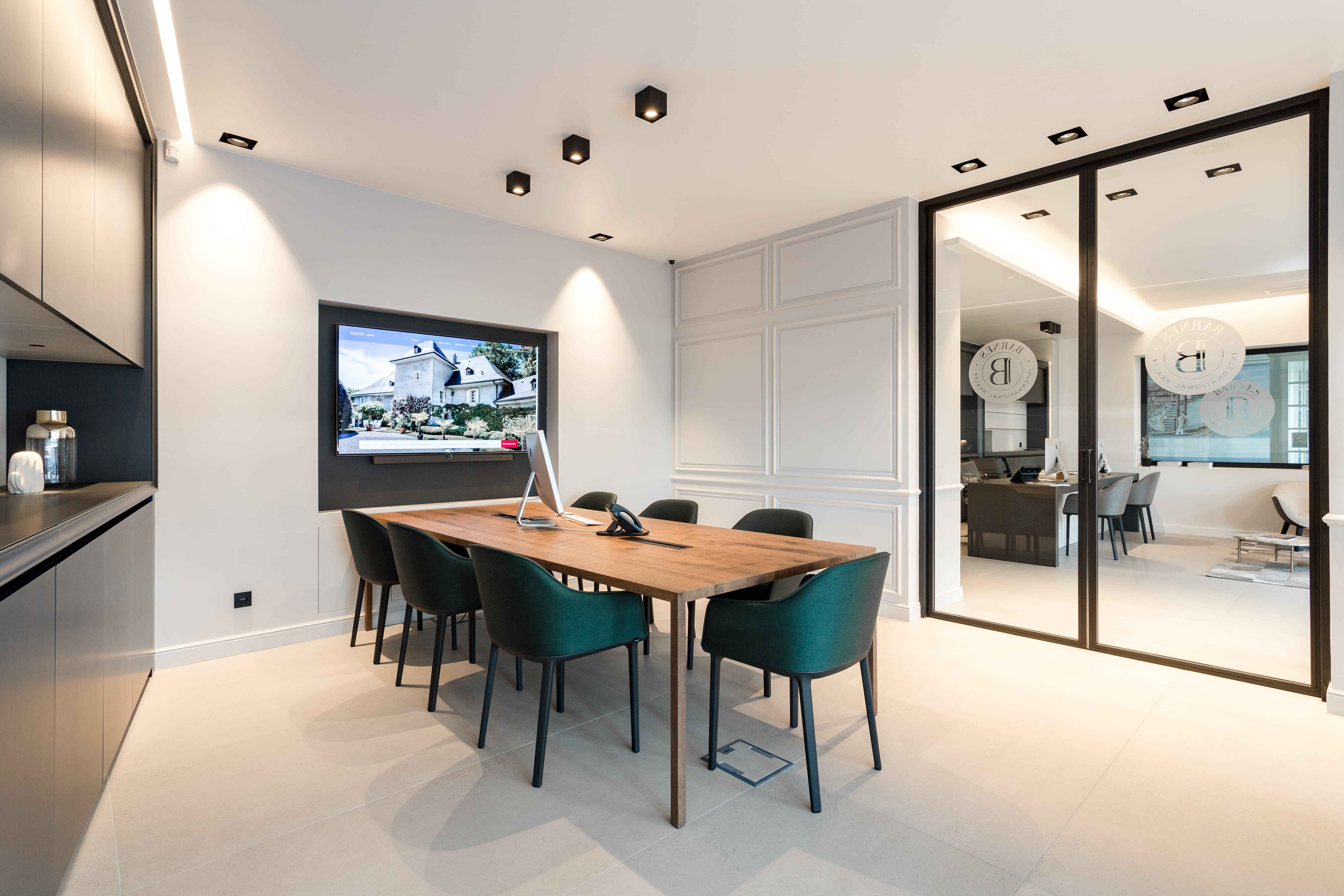 BARNES Léman agency in Evian-les-Bains
BARNES Evian-les-Bains has a team of experienced consultants in the Chablais region.
Our objective: to offer our clients the best services and benefits in the accompaniment of their real estate project.
Monday to Friday :
From 9am to 12pm
From 14h to 18h
Please visit the agency and entrust us with your project.
CONTACT OUR AGENCY
Buy a property with your real estate agency BARNES Evian-les-Bains


BARNES Evian-les-Bains real estate agency is present from the beginning to the end in the search of your future residence thanks to its team of consultants. Each of them is specialized in his or her area in order to know the real estate market perfectly. Define together your search criteria, such as the location in a precise setting: waterfront villa, chalet, house or apartment overlooking Lake Geneva. Your criteria are for us a quest towards your ideal property.

BARNES Léman will also provide you with a lot of precious advice in your search. You will be accompanied during the visits of high-end properties but also during the drafting of the offer, the signature of the compromise, the notarial deed until the handing over of the keys of your acquisition.


Selling a property with your real estate agency BARNES Évian-les-bains


Our consultants are at your disposal for your real estate projects. The BARNES Léman team offers you the valuation of your property: waterfront villa, mountain chalet, apartment overlooking the lake or in the city center, atypical place, idyllic environment, all properties benefit from assets that make your place of life unique. You will be given a valuation report on your property, its specificities as well as those of the area.

BARNES Evian-les-Bains will promote your property with the Privilege offer: an exclusive mandate that allows you to benefit from Premium communication. You have access to the complete service of our offer with an optimal visibility: press publications in targeted magazines, publication on all the web portals of real estate advertisements such as Belles Demeures or even Propriétés Le Figaro, choice location in our agency windows, our social networks, etc.


Property management


BARNES Léman offers you a property management service. From the control and monitoring of your equipment to the surveillance of your property, BARNES offers you a complete range of customized services.

Whether you own a luxury villa on the shores of Lake Geneva or an architect-designed house in Evian-les-Bains, we offer you an adapted service with a single contact person.


The concierge service


In addition to our property management service, BARNES Evian-les-Bains is committed to providing a personalized service according to your needs. From renting a car with a driver to having a chef come to your home, we offer you a complete range of customized services. You will also benefit from our address book of exceptional partners.

Our job is to act as a life facilitator by putting our skills to work to save you time.
The team BARNES Évian-les-Bains
Acheter un bien avec votre agence immobilière BARNES Évian-les-Bains
L'agence immobilière BARNES Evian-les-Bains est présente du début à la fin dans la recherche de votre future résidence grâce à son équipe de consultants. Chacun est spécialisé sur son secteur afin d'en connaître parfaitement le marché immobilier. Définissez ensemble vos critères de recherche, comme l'emplacement dans un cadre précis : villa pied dans l'eau, chalet, maison ou encore appartement avec vue sur le lac Léman. Vos critères sont pour nous une quête vers votre bien idéal.
BARNES Léman a aussi pour rôle de vous apporter de nombreux et précieux conseils dans vos démarches, vous serez accompagné lors des visites de biens haut de gamme mais aussi lors de la rédaction de l'offre, de la signature du compromis, de l'acte authentique jusqu'à la remise des clés de votre acquisition.
Vendre un bien auprès de votre agence immobilière BARNES Évian-les-bains
Nos consultants sont à votre écoute pour vos projets immobilier. L'équipe BARNES Léman vous propose l'estimation de votre propriété : villa pied dans l'eau, chalet à la montagne, appartement en avec vue sur le lac ou encore en centre ville, lieu atypique, environnement idyllique, tous les biens immobiliers profitent d'atouts qui font de votre lieu de vie un bien unique. Un avis de valeur vous sera remis sur votre bien, ses spécificités ainsi que celles du secteur.

BARNES Évian-les-Bains met en avant votre bien avec l'offre Privilège : un mandat exclusif qui permet de vous faire bénéficier d'une communication Premium et de conseils en immobilier. Vous accédez au service complet de notre offre avec une visibilité optimale : parutions presse dans des magazines ciblés, publication sur tous les portails web d'annonces immobilières tels que Belles Demeures ou bien encore Propriétés Le Figaro, emplacement de choix dans nos vitrines agences, nos réseaux sociaux, etc.
Gestion de propriétés
BARNES Léman vous propose un service de gestion de bien. Du contrôle et suivi de vos équipements à la surveillance de votre bien, BARNES vous offre un éventail complet de services sur mesure.
Que vous soyez propriétaire d'une villa de luxe au bord du lac Léman ou d'une maison d'architecte à Évian-les-Bains, nous vous proposons un service adapté avec un interlocuteur unique.
La conciergerie
En complément de notre service de gestion de bien, BARNES Évian-les-Bains s'engage à assurer un service personnalisé en fonction de vos besoins. De la location d'une voiture avec chauffeur à la venue d'un chef à domicile, nous vous offrons une gamme complète de prestations sur mesure. Vous profiterez également de notre carnet d'adresses de partenaires d'exception.
Notre métier est d'agir en facilitateur de vie en mettant nos compétences en œuvre pour vous faire gagner du temps.
CONTACT YOUR REAL ESTATE AGENCY BARNES Évian-les-Bains
Whether you are a seller, buyer, owner or looking for a property to rent, you will find all the information you need here. We invite you to discover and browse our catalog of exceptional properties available for sale and rental.
Monday to Friday :
From 9am to 12pm
From 14h to 18h