Place of Exception
2016-11-17
Well-being and good living : the Evianais Art
A real haven of serenity since the advent of the thermal baths in it, on the French shore of Lake Geneva, Évian-les-Bains has become a sought-after place for its well-being and good living : the Evianais Art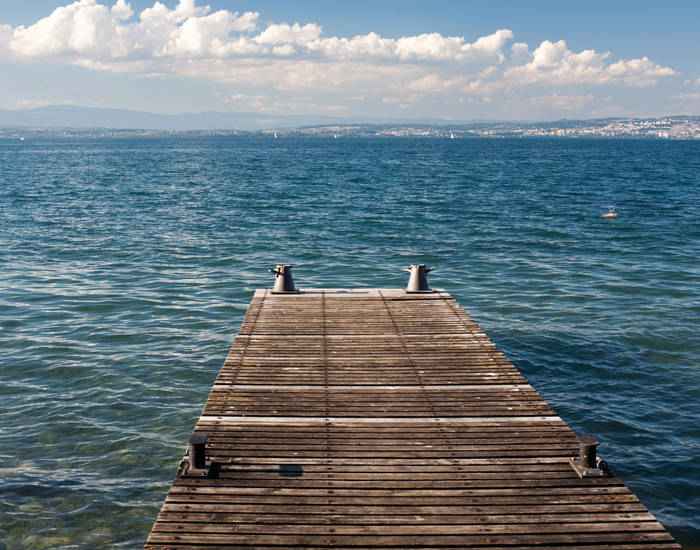 A charming city full of assets, Evian is full of wellness breaks, between nature and rest. Nestled between the lake and the mountains near the alpine pastures, dominated by the Chablais mountains, it lives to the rhythm of border Switzerland.
The Influence of Water
Tourist resort par excellence, it is the land of gaming houses, thermal establishments, bourgeois residences and family walks. For centuries, water and the sweetness of life have earned its reputation, far beyond the Franco-Swiss border. The mineral water, still used for the care of the Thermes d'Evian, is still today the basis of the international notoriety of the city. Nowadays, Evian retains the traces of hydrotherapy; Caves and springs, pergolas ...
It is therefore quite natural that the city of water establishes its true identity through a thermal architecture typical of the nineteenth century. Decorated with shady terraces, the spacious villas overlook the lake. Alongside the traditional houses inspired by the chalets, the recent residences of architects on the edge of the famous golf course come to give life to the lake, like the residential house located near the port of Evian.
The urban landscape is specially designed to reign the art of living in the evianaise where each one comes to get away from it. The palaces mark the era of the great luxury hotels of the late 19th century, like the splendid and the Royal Hotel, the jewel of the city.
As for entertainment, along the lake, the nautical center and the sailing school are at the heart of the sports activities offered by the town, the harbor building completing the constructions linked to water.
Floral wealth
The development of the spa town encouraged the development of the edges of the lake and therefore the gardens. A long floral tradition that elevates Evian to the ranks of the most flowery cities in France. A parks and gardens service was even created in 1929 to maintain the 35 hectares of the thousand flowers city. Evian has again obtained the label "Four Flowers" and the trophy "Fleur d'or" in 2015, always keeping in mind to preserve the natural wealth it enjoys.