Place of Exception
2020-06-03
Evian-les-Bains: the destination for luxury real estate
Prestige real estate is in perpetual motion, following the evolutions of our society and the choices of high-end customers, in search of ever more excellence. Evian-les-Bains, recognized as one of the most beautiful holiday resorts in France, enters the selection of destinations to follow.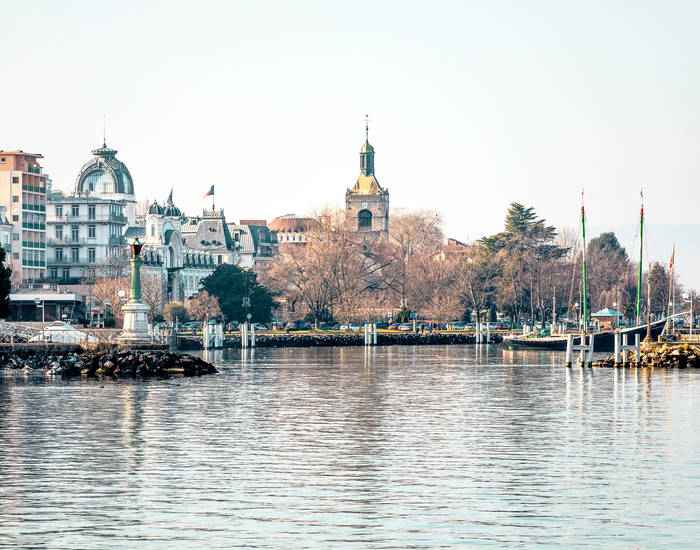 Why choose Evian?
Located on the French side of Lake Geneva, Evian is attractive for its location, its calm and its facilities. The city combines all the qualities to attract high-end international customers, especially if they are passionate about golf, boating and skiing. Evian should also benefit from an additional attractiveness with the entry into service of the Léman Express. This train line will indeed connect the center of Geneva and Evian in 1 hour.

The residential real estate market
The buyers market
Until 2015, the clientele consisted exclusively of cross-border workers working in Switzerland. If this population remains very present on the Evian market, it is now joined by the Middle Easterners, the English and families from northern Europe, who choose France more than neighboring Switzerland.
Their expectations
Tranquility
Discretion
Security
The idyllic setting of Lake Geneva
The most sought-after properties
The 3 most sought after property typologies:
Feet in the water
Apartments with a view of Lake Geneva
The villas in the heart of the Evian Resort Golf Club
The most popular sectors
Le Domaine de Coudrée
Port Ripaille
The Mateirons district
The Evian Resort Golf Club area
Yvoire
Nernier
Discover the full analysis here :