Place of Exception
2021-09-06
Port Ripaille : The little Venice of the Lake
Inside, as in Venice, a Grand Canal runs through the lagoon.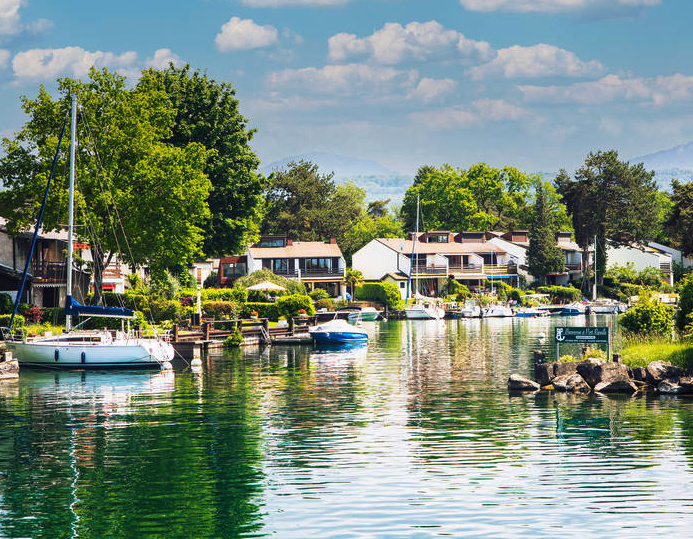 Built on a marsh in the late 1970s, the private residence of Port Ripaille houses the only marina on Lake Geneva.
From the Thonon main road, no sign indicates the direction of this lake city. This is a desire of the co-owners who wish to keep this privileged setting, with a total surface area of thirty-three hectares, including ten of navigable canals, secret.
Access to Port Ripaille is by boat, via one of the two ports on the lake, or by car via the road. At the entrance, a barrier with a guard filters out residents and their visitors, the only people authorised to enter the estate.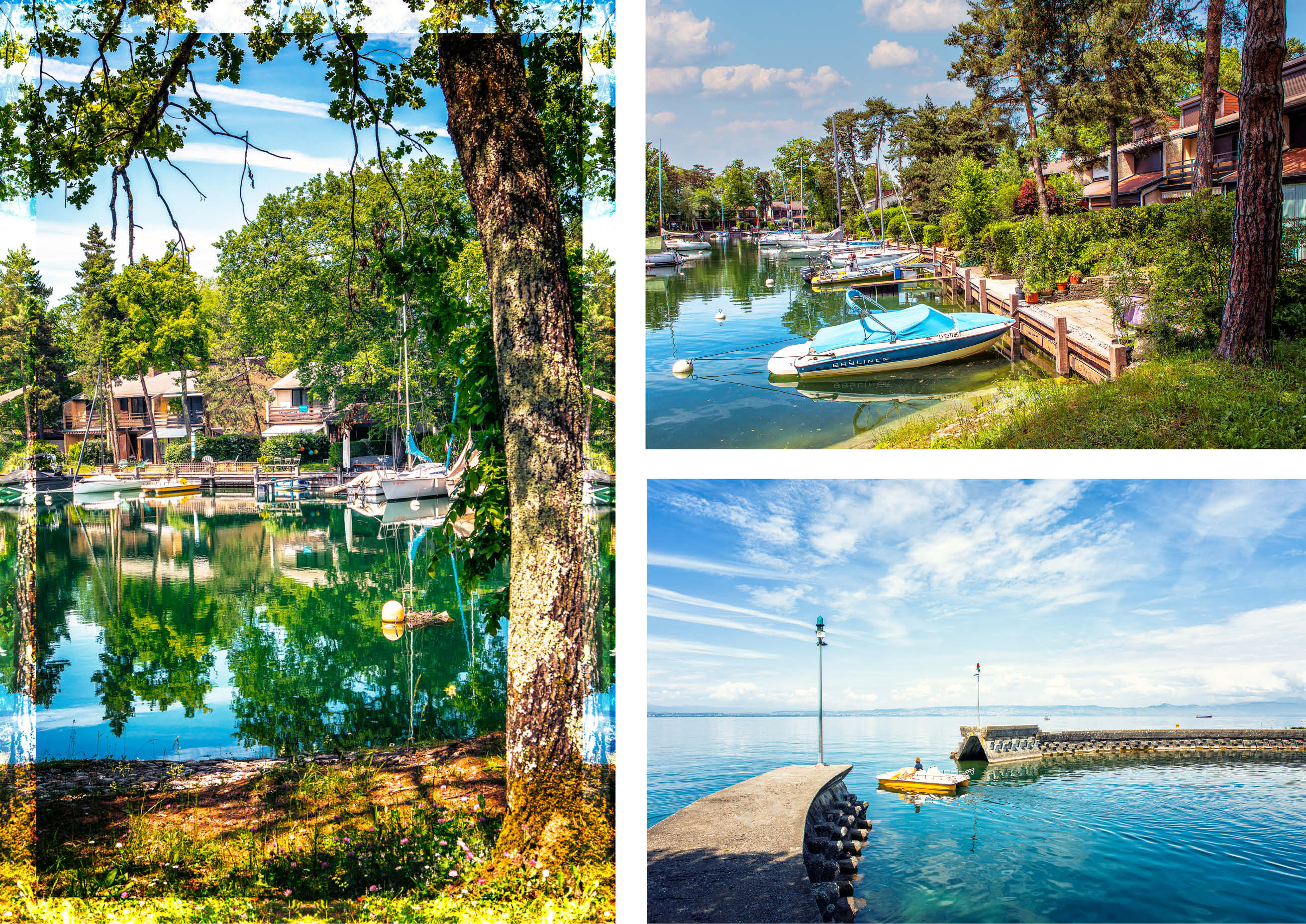 In the interior, as in Venice, a Grand Canal crosses the lagoon and links the two ports. A secondary network of small canals serves the peninsulas that house the accommodation: 450 marinas and more than a hundred flats. These small semi-detached houses, all built on the same model, each have a garden and a car park as well as a private pontoon to moor your boat. If the marinas of Port Ripaille are rare and sought-after properties, it is above all for their calm and the exceptional character of the place.


The marina of Port Ripaille is located between Thonon and Evian and belongs to the town of Thonon-les-Bains. Discover all our properties in Thonon-les-Bains :
> All our properties in Thonon-les-Bains