Place of Exception
2016-10-10
Thonon-les-Bains, the hill above the water.
A few kilometers from Evian, prestigious residences of contemporary architecture or traditional chalets have views of Lake Geneva from Thonon-les-Bains, bathing amid an atmosphere atypical seaside.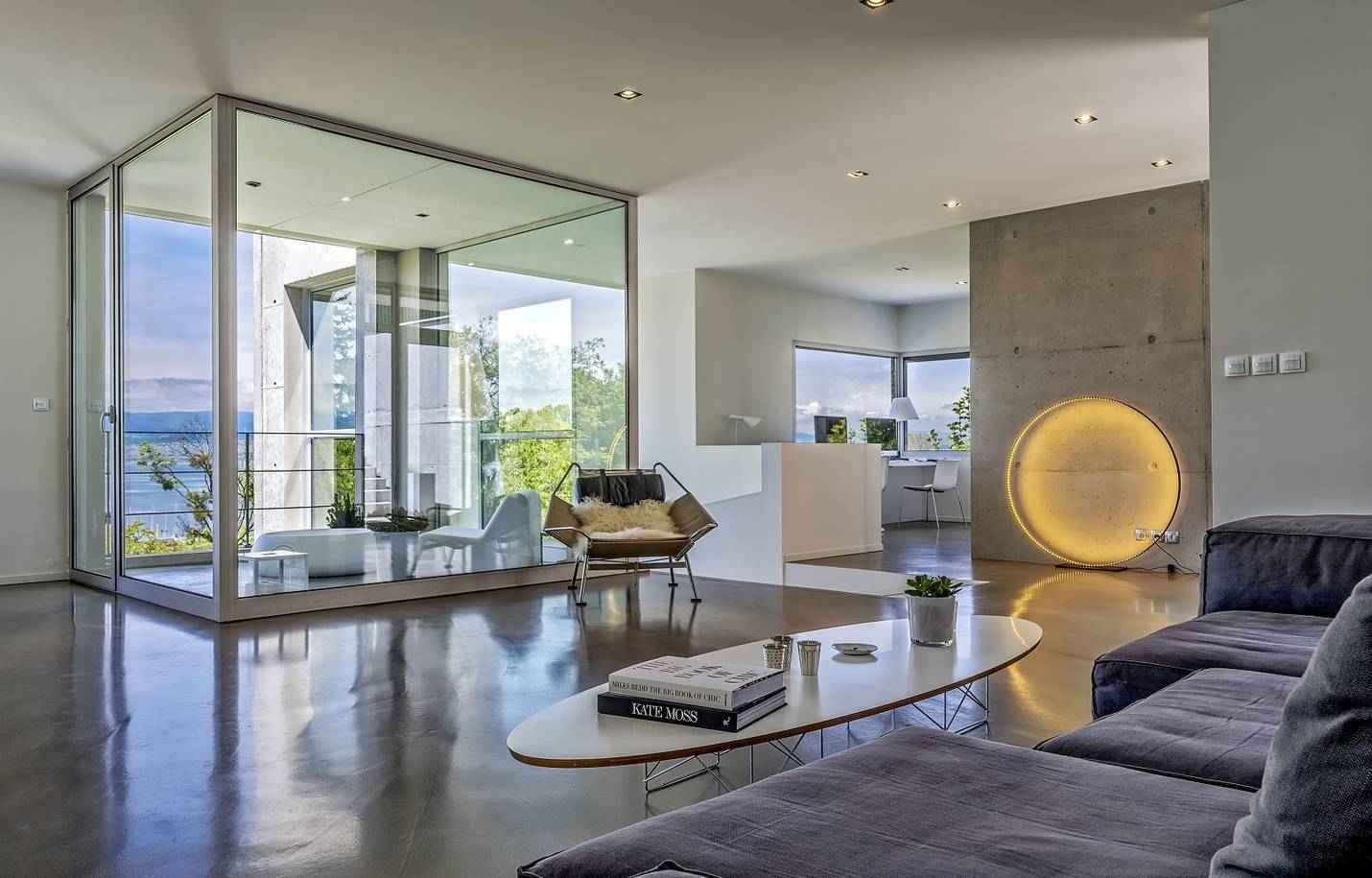 Living in Thonon-les-Bains
In the heart of the southern shore of Lake Geneva, Thonon-les-Bains is a break between lake and mountains. The spa town in Haute-Savoie has an ideal geographical location at the foot of the Alps. Buying an atypical apartment in Thonon-les-Bains means settling in the capital of the Chablais region, with its popular residential areas renowned for their quality of life. The atypical houses to buy in Thonon-les-Bains are located next to the numerous chapels, castles and the fishing port. You wish to buy an atypical house for sale in Thonon-les-Bains ? Visit our dedicated page with contemporary houses and prestigious apartments in this exceptional lakeside setting.
Living by the lake or on the heights of Thonon-les-Bains?
The city of Thonon-les-Bains offers several lifestyles. Do you want to buy an atypical apartment in Thonon-les-Bains? Go to the lakefront with many apartments available, all with a beautiful view of the lake. Or would you prefer to live in a quiet area in the heights of the city? BARNES Léman offers you the opportunity to buy an atypical house for sale on the heights of Thonon. You will enjoy a magnificent view of Lake Geneva and Switzerland. Thonon also benefits from a proximity to the mountains and its ski slopes. Les Gets, Morzine are in the heart of the Portes du Soleil area which is very close to Thonon-les-Bains. Buying a house or an apartment in Thonon means taking advantage of the lake while remaining close to the mountains and their activities.
Diving in a swimming pool on the highest roof of Thonon: Exceptional duplex apartment with a terrace and a pool offering a 360° panoramic view of Lake Geneva. Admire Lake Geneva in the heart of Port Ripaille: Marina in the calm of the very sought after Port Ripaille. A unique waterfront property: A unique architect-designed villa with private pontoon Build the house of your dreams with a breathtaking view of Lake Geneva: Building plot located on the West of Thonon.
You wish to discover all the properties for sale in Thonon-les-Bains ? Go here.