[BARNES SPIRIT]
2018-10-18
BARNES Luxury Property Show
​On the 1st and 2nd of December, BARNES will host the BARNES Luxury Property Show, its first luxury real estate showcase, at the Pavillon Ledoyen in the 8th arrondissement of Paris.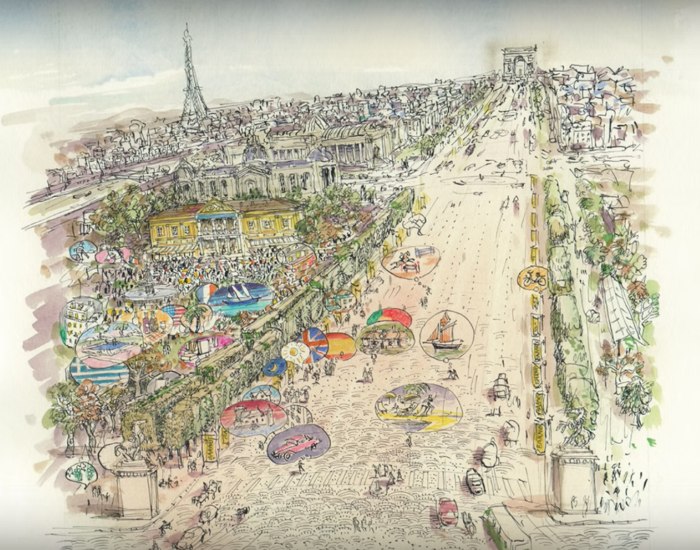 Lake Geneva at the BARNES Luxury Property Show
Want the chance to visit 60 destinations in a single weekend? Join us on 1 and 2 December in Paris for the first BARNES Luxury Property Show.
A drawing that tells a story
BARNES asked renowned illustrator and member of the Hermes family Philippe Dumas to design the artwork for the 1st edition of its trade show promoting luxury property and art de vivre. Let BARNES help make your dreams a reality.
The Luxury Property Show
The show will be held on 1 and 2 December 2018 at thePavillon Ledoyen, in Paris' 8th arrondissement. All of our offices in France and worldwide will be present with experts on hand to advise you on your real estate projects as well as numerous conferences and exceptional services on offer thanks to BARNES Art Advisory and BARNES Fine Wines.
Get expert advice from specialists in the sector on financing, property management, taxation, renovation and decoration.
BARNES Luxury Property Show: practical information
Saturday 1 and Sunday 2 December 2018
At the Pavillon Ledoyen: 8, avenue Dutuit, Paris 8
Opening times: 10am – 6pm
Register: register for the BARNES Luxury Property Show
Property Show website: BARNES Luxury Property Show
Download the floor plan: Floor plan BARNES Luxury Property Show