[BARNES SPIRIT]
2020-12-21
Commercial real estate: Thomas Vantorre and Emmanuel Mazille join forces to take over Malsch law firm
Lyon, December 17, 2020 - Thomas Vantorre and Emmanuel Mazille are joining forces to take over Malsch, a benchmark in commercial real estate in the Auvergne Rhône-Alpes region.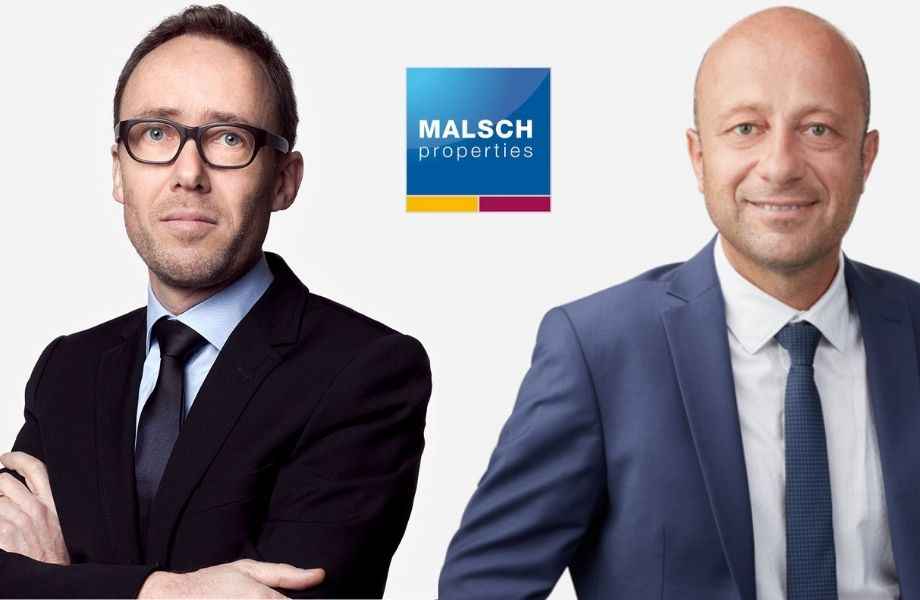 Objectives: to make Malsch a regional leader in the commercial real estate and property administration market, and to develop Rexime, the leading national network of independent commercial real estate advisers of which he is a founding member.
Founded over 30 years ago, the Malsch company specializes in the transaction and administration of property (rental management and condominium manager) in commercial real estate. Recognized player in Lyon and in the Auvergne-Rhône-Alpes region, the agency has:
- 2.5 million euros in turnover in 2019,
- 20 employees
- More than 100 transactions carried out in 2019, representing more than 60,000 m2 placed in offices, business, commercial or logistics premises,
- A portfolio of 2,100 lots in trustee / management.
As part of this transaction, Emmanuel Mazille will lead the transaction activity (Malsch Properties company) and Thomas Vantorre the property administration and trustee activities (Bayard and Colbert companies).
"We are delighted with the acquisition of Malsch law firm. This is a unique opportunity to accelerate our development in corporate real estate and property administration in Lyon and the region. For this, we wish to be part of continuity and remain close to our customers while providing them with more added value, new services and obvious synergies with the residential activity of BARNES in Lyon. This buyout marks the first success in our external growth strategy and we intend to continue with acquisitions of management in greater Lyon.» Thomas Vantorre
"With this transaction, we are clearly asserting our ambition to develop all areas of corporate real estate (offices, business premises, retail and investment). This acquisition allows us to use our expertise and our entrepreneurial spirit to make Malsch the first independent firm in Lyon. To meet our development objectives, we are going to launch in the coming months, an important recruitment strategy in order to strengthen the sales teams.» Emmanuel Mazille
Thomas Vantorre
After 20 years of experience in the High Tech industry at IBM then at STM, Thomas Vantorre, entrepreneur, passionate about human relations and real estate, launched the BARNES Lyon and Léman agencies in 2015 and 2016. In 2018 he opened a high-end rental management service. In 2019, he took a stake in the BARNES Barcelona agency to develop the Barcelona, Costa Brava and Canary Islands sector.
Emmanuel Mazille
After several years of experience as a BtoB sales representative within various industrial groups, Emmanuel Mazille began as a commercial real estate negotiator at Brice Robert Arthur Loyd in 2004 in the Business premises department. At the start of 2008, he joined up with AIRES Entreprises and, for 12 years, developed the activity department of this structure, set-up of operations, turnkey, investment.