[BARNES SPIRIT]
2020-04-13
The BARNES Léman Magazine n ° 1!
After several weeks of reflection and teamwork, the BARNES Léman team is very proud to present to you today the BARNES Léman Magazine n ° 1!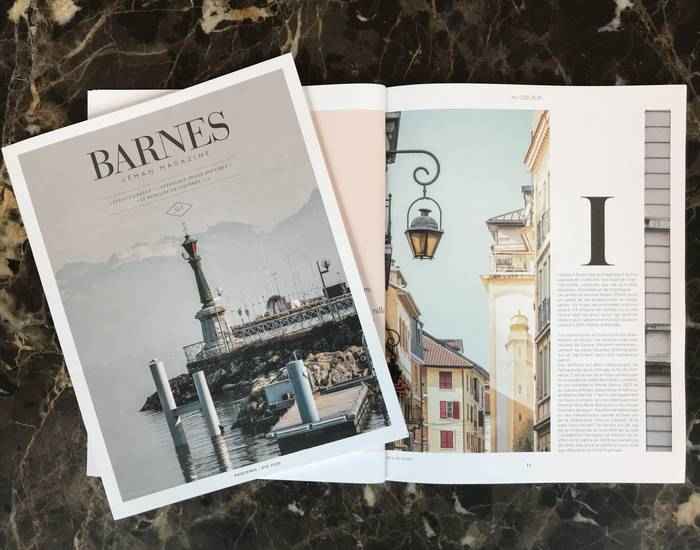 >> LIRE LE MAGAZINE <<
A major territory
Welcome to lower Chablais, between the south shore of Lake Geneva and the Alps, where some 100,000 inhabitants live, spread around the two spa towns of Evian-les-Bains and Thonon-les-Bains!
Our region benefits from an exceptional living environment and an opening to the international thanks to its proximity to Switzerland. Driven by a very dynamic economy, the employment pool is flourishing. Every day, more than 5,000 cross-border commuters take one of the shuttles that cross Lake Geneva to take them to the port of Lausanne, to their place of work.
It is also a popular tourist destination, summer and winter, for the beauty of its sites, its lake and mountain activities. The high-end real estate market is booming, thanks in particular to low bank interest rates and an exchange rate with the Swiss Franc almost equal to the Euro. It allows our customers to make their dreams come true and achieve great business, whether they are French, European or from the Middle East.
For this first issue of the BARNES Léman magazine, we are taking you on a stroll through Evian, with its history linked to the Belle Epoque and its sought-after lifestyle. You will also discover the Domaine de Coudrée, renowned for its chateau-hotel and its villas nestled in the greenery by the lake. We also offer a selection of three properties sold by our team from the Evian agency in 2019; an interview of clients accompanied by our consultants in their acquisition projects and a sample of our goods.
Our expert consultants share with me the pleasure of offering you this magazine and wish you good reading!
David TOBON, Manager BARNES Léman

>> LIRE LE MAGAZINE <<