[BARNES SPIRIT]
2022-05-13
Opening of the exhibition of Pierre-Jacques Vallières
BARNES Léman and LOFT Les Objets Fabriqués et Transformés associate to make you discover the works of the artist Pierre-Jacques Vallières during an exhibition on Thursday May 19th from 6pm.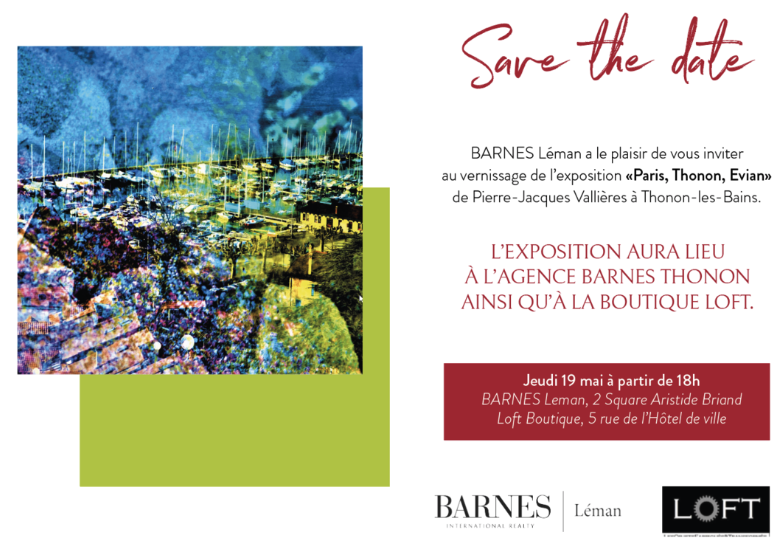 We are pleased to invite you to the vernissage which will take place in our agency BARNES Léman at 2 square Aristide Briand in Thonon and in the boutique LOFT at 5 rue de l'Hôtel de Ville.
We look forward to meeting you there!


L'exposition, une invitation au voyage
For this exhibition, the artist Pierre-Jacques Vallières takes you on a journey through France, to emblematic or unknown places thanks to the superimposed photographic vision.
The process consists in superimposing three consecutive shots on the same sensitive film of known or unknown places. The result is a mixture of materials creating free associations of light and color, framing and points of view by chance. The works are then printed in single large format on Plexiglas.
The artist takes a new look at the places photographed, allowing visitors to (re)discover these places steeped in history in Paris, Thonon or Evian.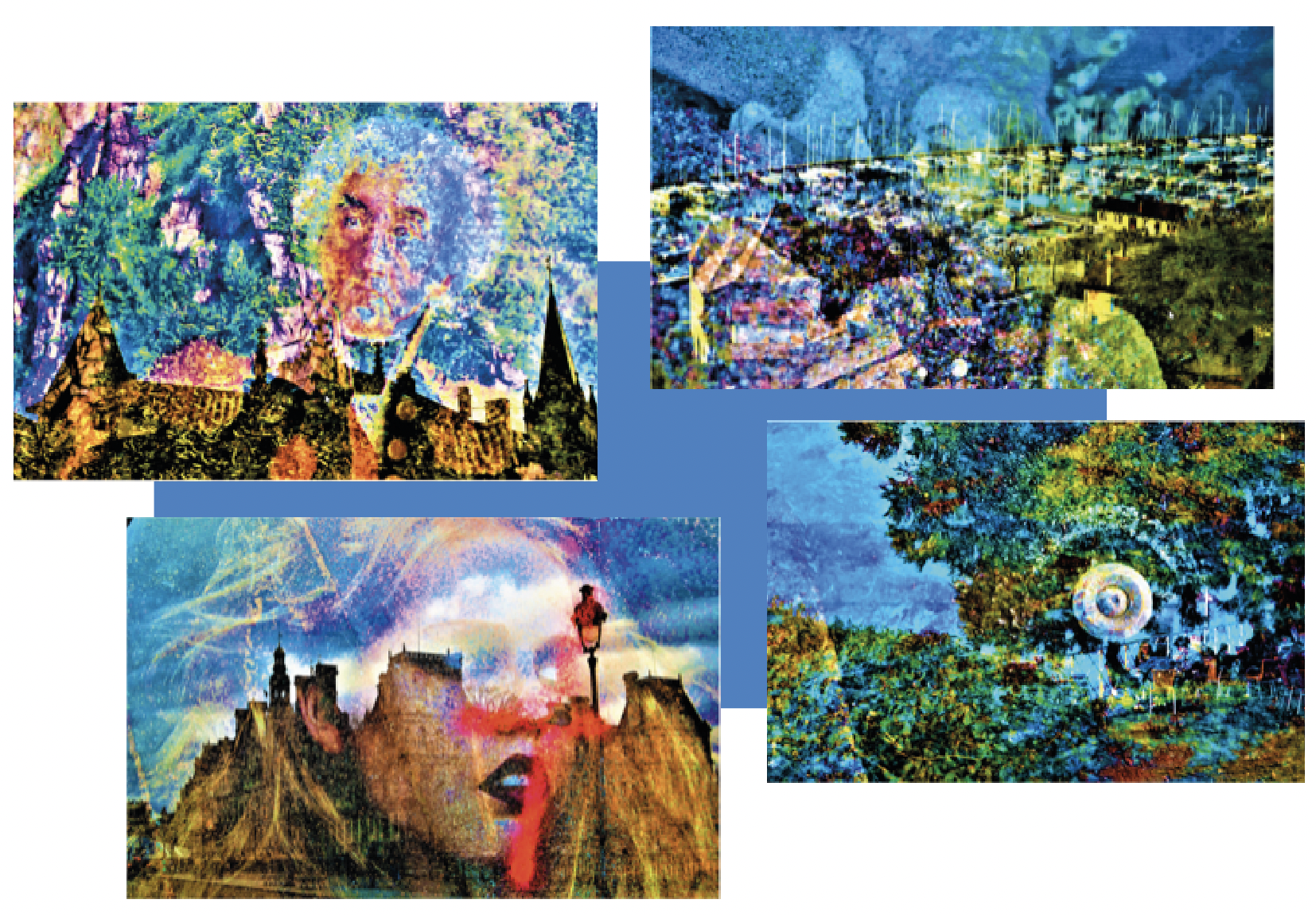 The Artist, a fascinated

Pierre-Jacques Vallières was born in Quebec in 1963. He grew up in the region, fascinated by the charming atmosphere of Quebec City where he made his first photographic pictures.
Passionate about the arts, he attended watercolor and art history classes while studying nursing.

In 1992, he moved to Switzerland where he had the chance to meet artists and start painting, sculpting, photographing and making mail art.
The artist travels and participates in group and solo exhibitions in several European and North American countries. His works are inspired by the feelings and emotions that the atmosphere of his travels provides him.