[BARNES SPIRIT]
2018-02-05
Seminar 2018 : A new year for BARNES Léman
Our BARNES Léman team starts this year 2018 with new projects, new perspectives but also with a full team and a new branch planned for the Spring on the shores of Lake Geneva.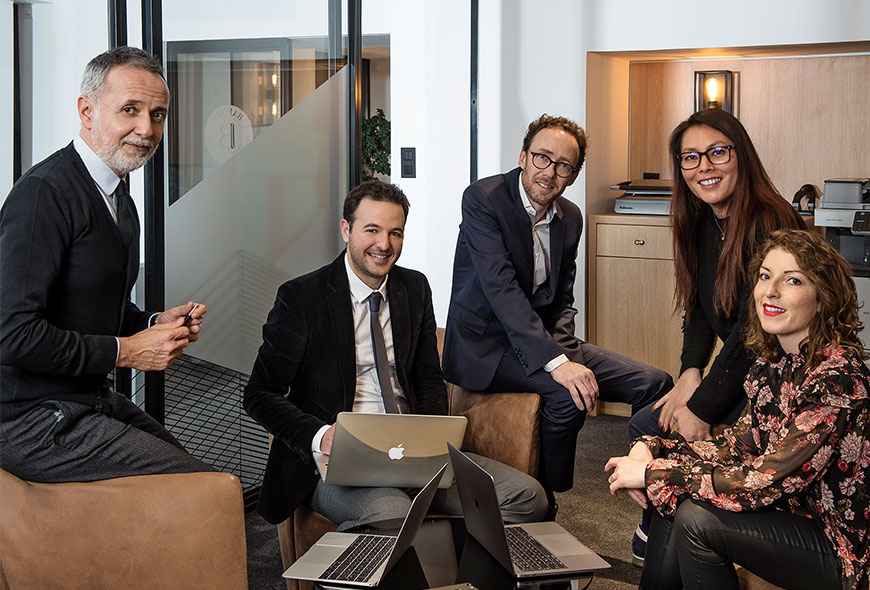 our BARNES Léman team begins this year 2018 with new projects, new perspectives but also with a full team and a new agency planned for Spring on the shores of Lake Geneva.

On January 18, our team met for a launch seminar for the year 2018 at the Ermitage hotel in Evian-les-Bains. This day was very enriching and complete with the 2018 priority on the program: excellence for our customers.

We thus addressed several topics: the 2017 report, the outlook for 2018, the welcome of a new consultant, a new print and digital communication as well as the progress of the new agency.
A new communication Print
BARNES Léman offers you Premium communication with an omnipresence in magazines specializing in real estate such as Propriétés Le Figaro, Home Immobilier distributed in France and Switzerland, Maisons & Appartements, Logicimmo and the famous Financial Times newspaper. For 2018, we are including a new magazine in our communication plan in order to increase the visibility of the prestigious properties entrusted to us by our clients. This is the Enjoy Immobilier magazine, a magazine of real estate advertisements, specializing in prestigious properties and distributed in Savoie/Haute Savoie and Pays de Gex via a selective network of hotels, restaurants, shops and even golf clubs. .

In these various magazines, BARNES Léman makes sure to obtain quality placements: the latest covers, private visits, double openings. This approach aims to enhance our exceptional properties in the Chablais.

Find each month our most beautiful feet in the water, our most beautiful contemporary houses, our most beautiful properties with a view of Lake Geneva, our most beautiful chalets or even our most beautiful properties in the city center.

Each month, our BARNES Léman communication team offers you prestigious properties around a particular theme. You will therefore find part of our offer through these various magazines but also all our properties on our BARNES Léman website.

A new digital communication
Join the BARNES Léman community on social networks and by subscribing to our newsletter. Every month, we write complete articles for you on different topics:

LE CHABLAIS: economic activity in Chablais, the most sought-after neighborhoods
EXPERT OPINIONS: focus on the real estate sector around Lake Geneva
EXCEPTIONAL PROPERTIES: find our most beautiful properties
CHEZ BARNES: the life of the agency, portraits of your consultants, events and news
A new agency
This first quarter of 2018, our new BARNES Evian agency will open its doors at 1, place du port, 74500 Évian-les-Bains. A unique location, facing Lake Geneva which inspired us: BARNES Evian becomes BARNES Léman. Our objective: to welcome our customers in a place of standing, at the height of our offer of prestigious properties. We are already announcing a great event to come: the inauguration of this place of exchange.