[BATEAU RS VENTURE]
2022-07-28
Gilles Guyon, coach of handivoile champions
From the Sciez nautical base of which he is the director, Gilles Guyon prepares disabled athletes for sailing competitions at the highest international level.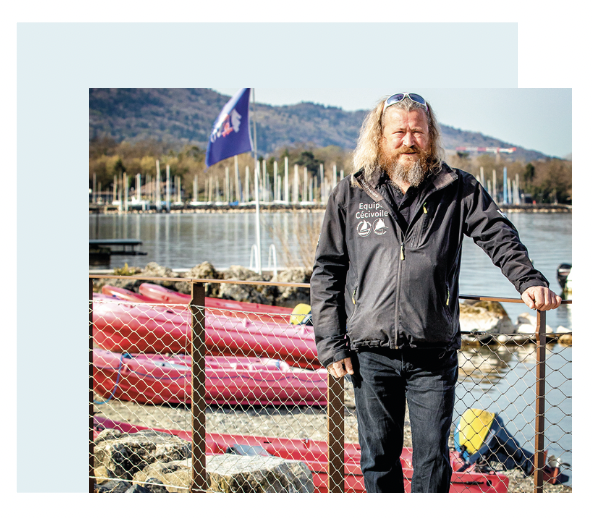 POUR DÉCOUVRIR LE PORTRAIT SUR NOTRE MAGAZINE EN LIGNE >> CLICK HERE <<
When Gilles Guyon came for the first time to the Sciez water sports base, he was sixteen years old. At the time, he was cross-country skiing. "I fell in love with sailing. Since then I have almost never left the water sports base and I have made it my job". Moving from the mountains to the lake, the sportsman has been sailing on Lake Geneva for over thirty-five years. Installed in brand new buildings, "an extraordinary work tool", the dynamic director continues to promote sailing to all publics. "We organize courses for children, from 4 years old. We offer introductory courses, discovery courses and excursions for all ages. And as of this summer, we are going to offer a new pirogue activity in addition to sailing, rowing and paddle.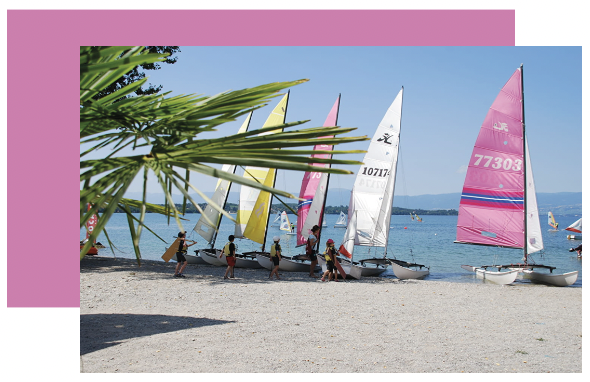 Thanks to Gilles Guyon, the Sciez nautical base is also recognized for the handisport activity that he launched in 2010. "We have many boats adapted to this practice, I can accommodate any type of disability, it is quite unique. For two years, the instructor has been training the future French handivoile team. With the visually impaired sailor Olivier Ducruix, they have already participated in many international competitions and climbed on the podium almost every time. With Ange Magaron, another disabled sailor, their next challenge is to represent France on the Paravoile World Sailing circuit aboard an RS Venture. A sports dinghy financed thanks to the sponsorship of BARNES which actively supports this project. Gilles Guyon's stated goal is to take his champions to the 2028 Paralympic Games if sailing is to return to the competition.
Did you like this article ?
Discover the other articles of our Léman Magazine N°3