Exceptional properties
2016-10-10
Sold House with lake view
An architect house mite be well proportioned. With son vast park and its beautiful interior design, this villa overlooking Lake is no exception to the rule. These arguments-have convinced our customer Emirati real property of this mansion with direct access to the Evian Golf.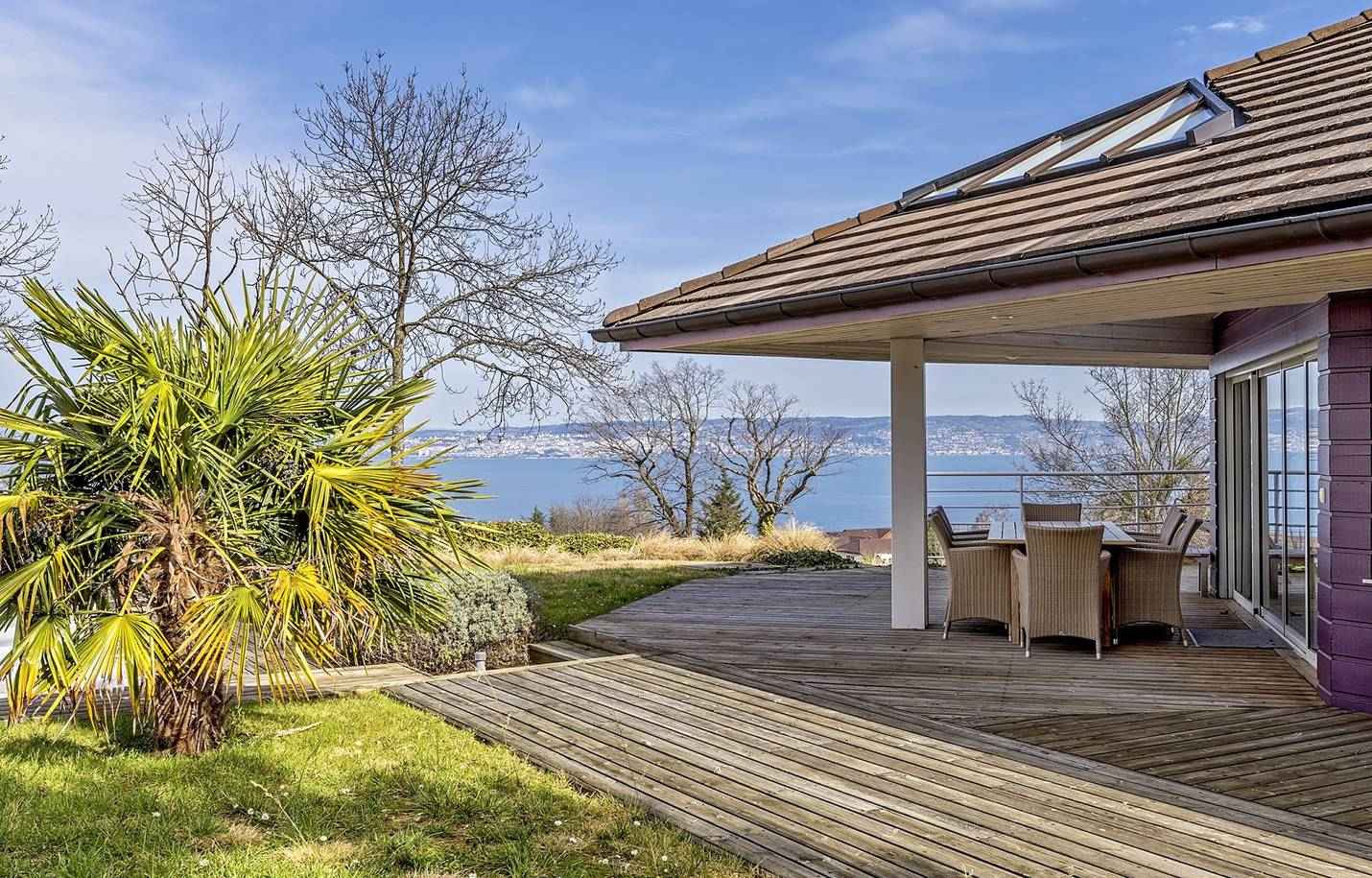 ARCHITECT VILLA - Evian-Les-Bains - In a green, 268 m² living space, with full basement, park 1500 m², large terraces overlooking the pool overlooking the lake, access to the golf of Evian.
Comprising:
Ground floor: entrance hall with cloakroom, toilet with sink, laundry, living room with fireplace opening on terrace, equipped kitchen and scullery.
+ Half level: office, toilet, 1 bedroom with dressing room and bathroom, 1 bedroom with dressing room and shower room.
- Half level: 1 bedroom suite with double dressing and bathroom, 1 bedroom with shower, toilet, wine cellar, garage for 4 cars.
Appendices: wine cellar, air parking 4 cars, swimming pool.