Exceptional properties
2022-10-10
MYLÈNE AND CHRISTOPHE, AT THE VILLA M
Nestled in a natural setting on the heights of Évian, at the edge of the golf, this architects villa from the 1960's has been completely renovated in order to be rented. An exceptional asset with a panoramic view on the Léman, ideal for getaways with your family or friends.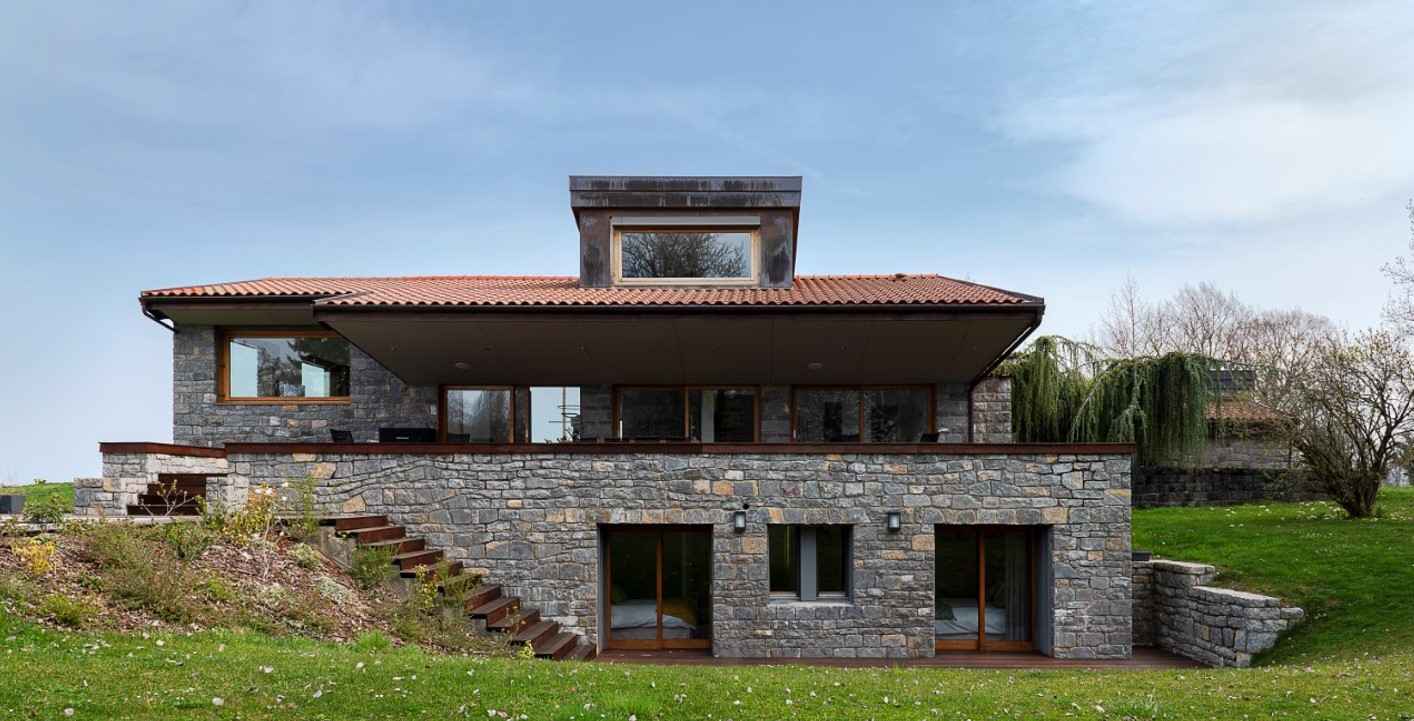 After an industrial career of over 30 years, Mylène and Christophe sold their business in 2019. "We were in need of something else, to reconvert to the hotel business or bed and breakfast. The couple starts its real estate research through a BARNES agency, and finds an old construction standing in the waters of Thonon-les-Bains. "A wonderful house but its transformation into a bed and breakfast was over the budget". In March 2020, the pandemic and confinement stop the project. In July, they contact Silvina Zein again, the BARNES consultant who originally supported their project. "A very nice person, always available, who takes the time to listen to her clients". They continue their research and Silvina Zein offers them to visit a house in the heights of Évian, in Publier.
"It was love at first sight. The sell was done within a week". The golf on one side, the lac on the other, this 230 m² house on a 3500 m² plot has exceptional natural surroundings. Originally built in the 1960's, extended by the former landlord, the villa is unique by the impressive volume of its main room. A kitchen living room, raised salon, this luminous room opens to the outside with huge bay windows which allow to contemplate the sun's reflection on the Léman and Lausanne. Three bedrooms with private lavatories and a utility room complete the ground floor.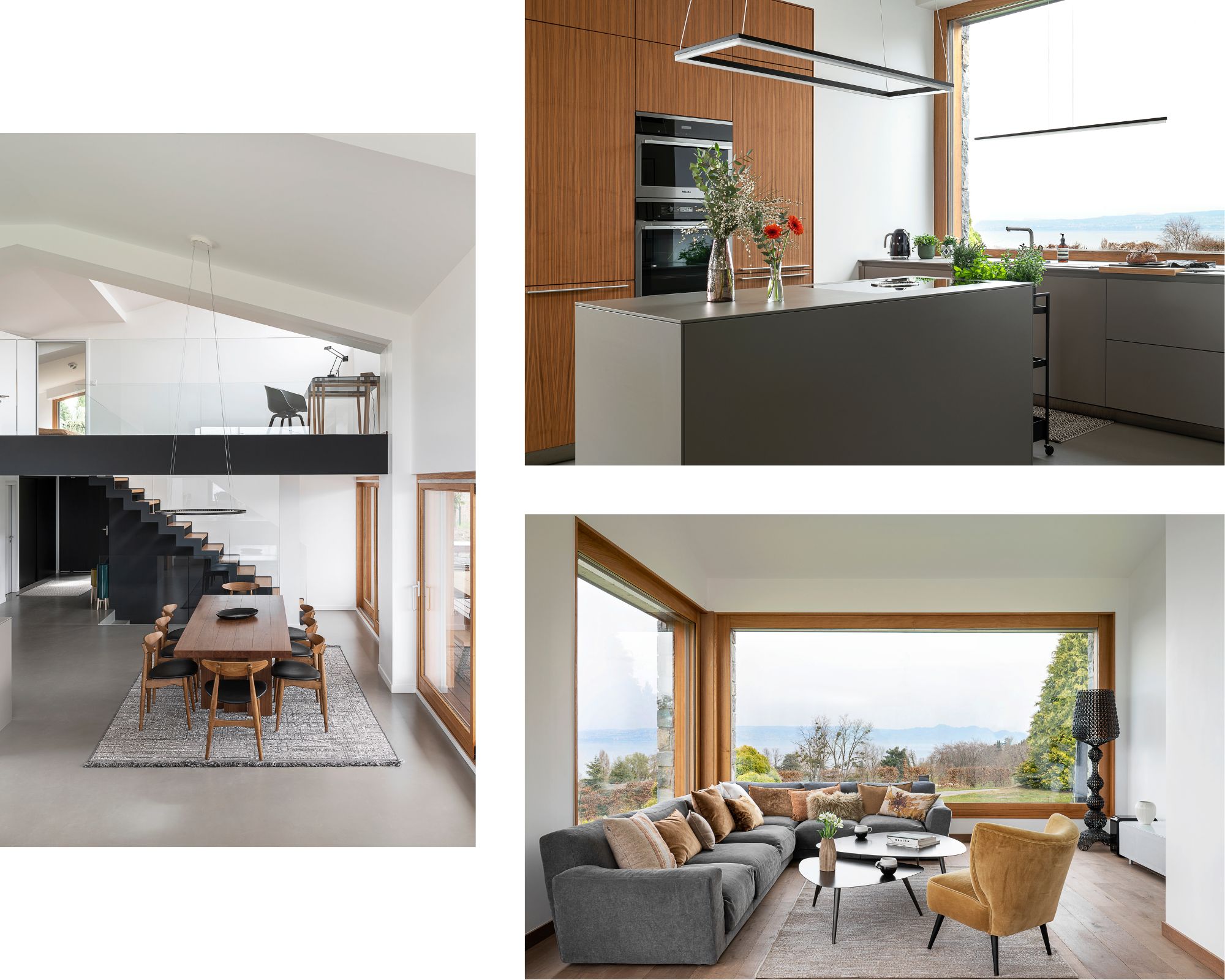 On the first floor, there is a mezzanine and a bedroom with a lavatory and a dressing. The basement is split into two bedrooms sharing a lavatory, a private terrasse, an access to the garden and a home cinema room equipped with a video projector and a giant screen. On the outside, a magnificent weeping cedar embellishes the alley which leads to the entrance door. On the golf side, a 77 m² terrasse and heated pool please the guests as soon as spring comes. The owner decorated the house interior herself, modern and refined. Contemporary lights and furniture, high quality bedding, Greige quilt cover, Castex natural bedspreads, Aesop welcome products… Not to mention, here and there in the house, three superb lithos by Picasso.
Do you like this article ?
Discover the other articles of our Léman Magazine N°3 .