Generous spaces bathed in natural light
This two-storey 196 sq.m. contemporary villa is generously proportioned and bathed in natural light thanks to a series of patio windows that open onto a wrap-around balcony and terrace.
The property also boasts unique views of Lake Geneva right throughout.
The sleeping quarters are composed of three spacious bedrooms and 2 shower rooms.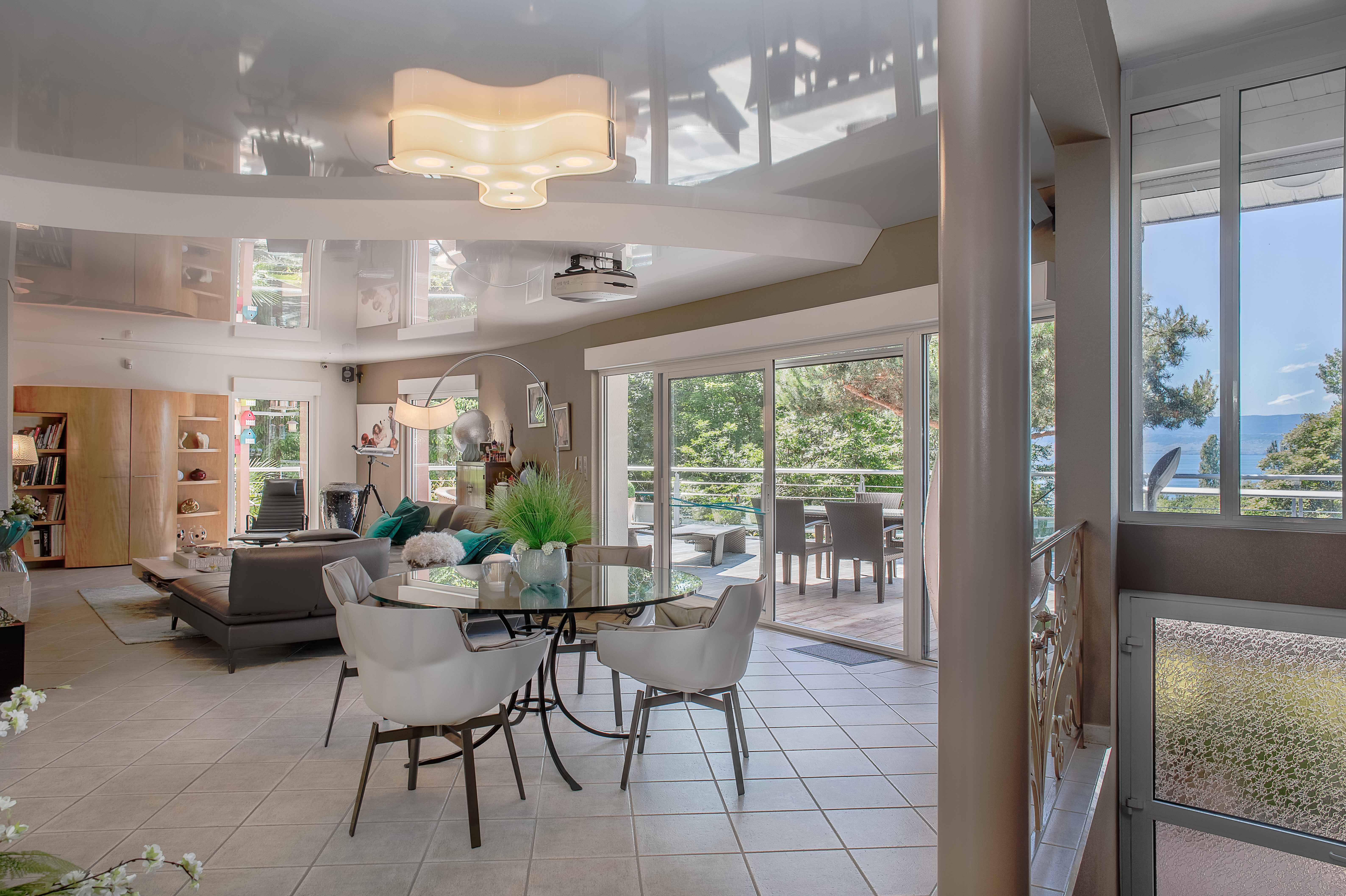 High-quality fixtures & fittings
The villa boasts 1,224 sq.m. of grounds overlooking Lake Geneva and the Evian Resort golf course.
In addition to these grounds, the property comes with a variety of high-end amenities including an indoor swimming pool, a sauna and a jacuzzi.
The basement has also been fitted out to include a workshop.
PHOTO GALLERY
Discover the interiors and exteriors of this property
Life in Evian-les-Bains
Evian was a small fishing village until the 18th century. Nowadays, following the discovery of a spring that has become renowned for its mineral water, Evian has become a town with an identity all of its own.
Evian is a dynamic town that boasts a number of assets, including a variety of high-end shops, schools and activities and significantly its proximity to Switzerland and the city of Geneva.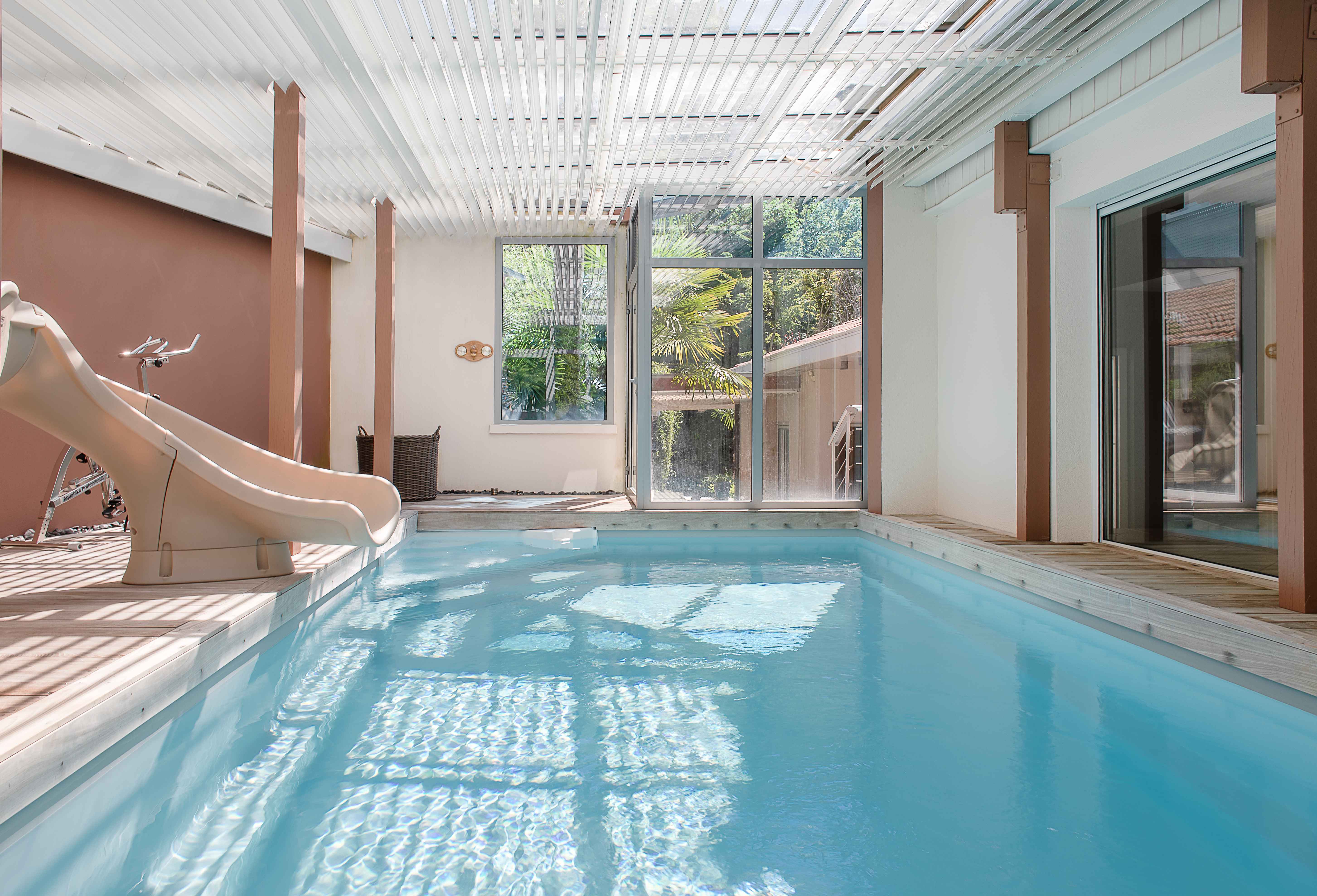 Evian Resort golf course
Voted 'Europe's Leading Luxury Golf Resort' in the 2015 World Luxury Hotel Awards, the Evian Resort is a prime destination. The resort, which first opened in 1904, also hosts The Evian Championship - a major tournament in the ladies' golf world in particular - every July.
The property is located in immediate proximity to this premium 18-hole golf course overlooking Lake Geneva.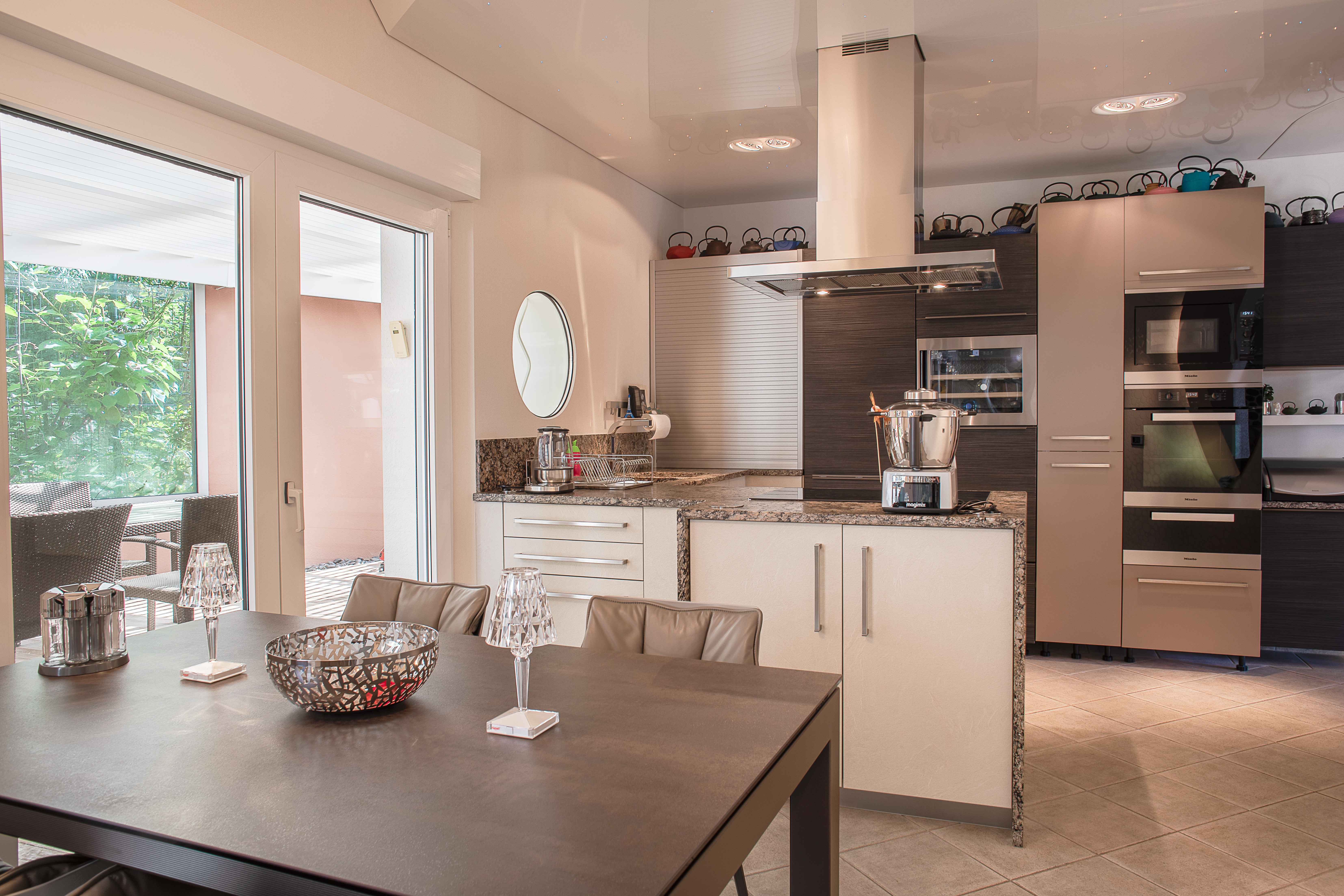 DISCOVER OUR EXCEPTIONAL PROPERTIES