A singular history
The Castle of Troches, with its strong history and its Savoyard type architecture, is known and recognized in the region. This castle finds its bases in the XIIIth century. It is the noble family of Troches which resided there from the beginning of the century with Guillaume de Troches, prior of Nyon, then Peillonnex in 1286.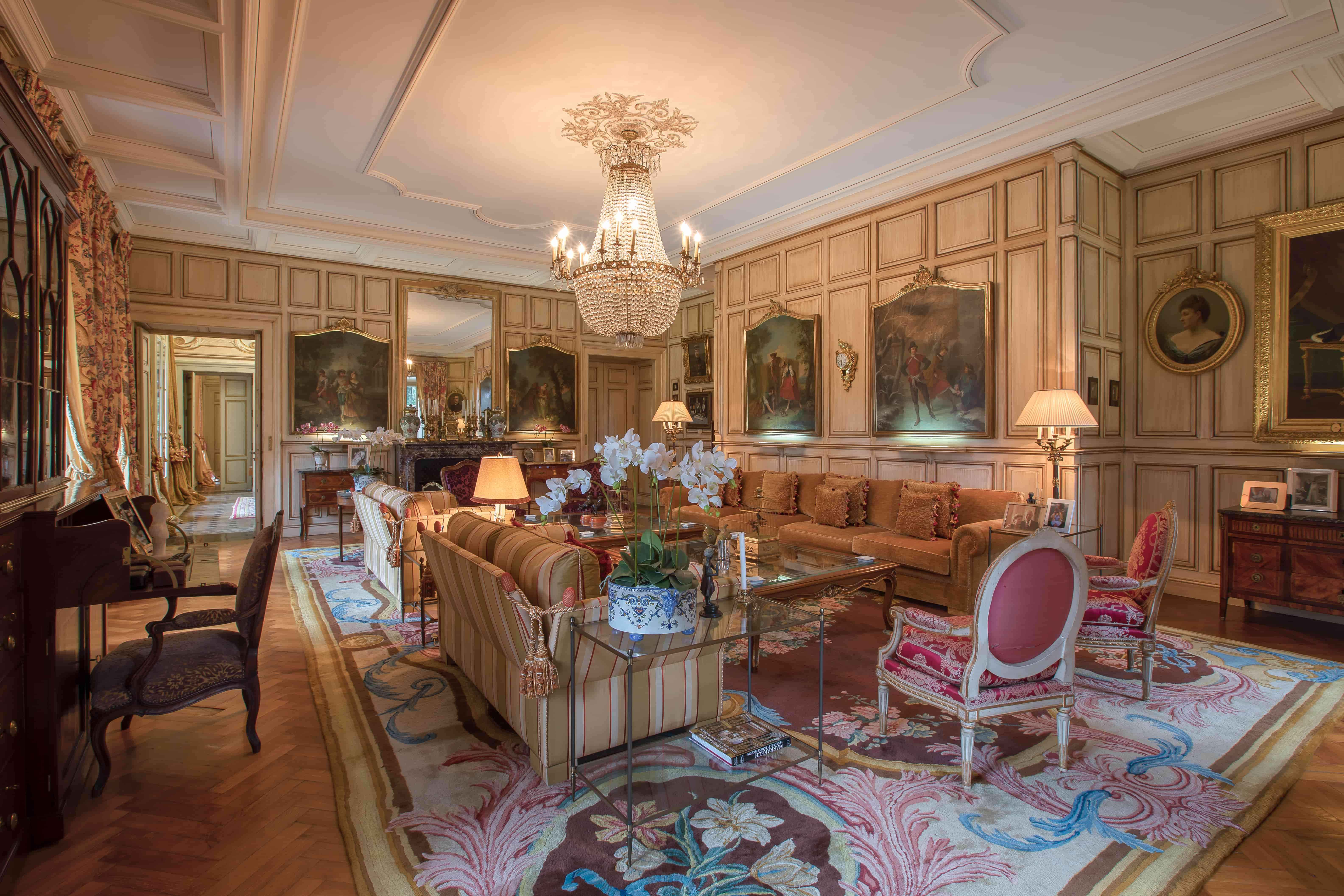 Back to the 13th century
Built in the heart of a park of 6 hectares, this "plain" castle has evolved over the years. It offers a total surface of 1 419 m² with an additional surface of 469 m² .

A central fountain opens onto an entrance lined with armor and numerous reception rooms with high quality materials. The park offers a beautiful swimming pool and a tennis court.
PHOTO GALLERY
Discover the interiors and exteriors of this property
The splendor of yesteryear
The Château is built on three levels with an elevator. On the first floor, there is a beautiful billiard room open to the outside as well as several living rooms and kitchens with a large wine cellar.

The second floor includes a large library in precious wood, 10 bedrooms with beautiful marble bathrooms and several playrooms. The second and third floors offer numerous bedrooms and attics.

A magnificent spirits cellar completes this property.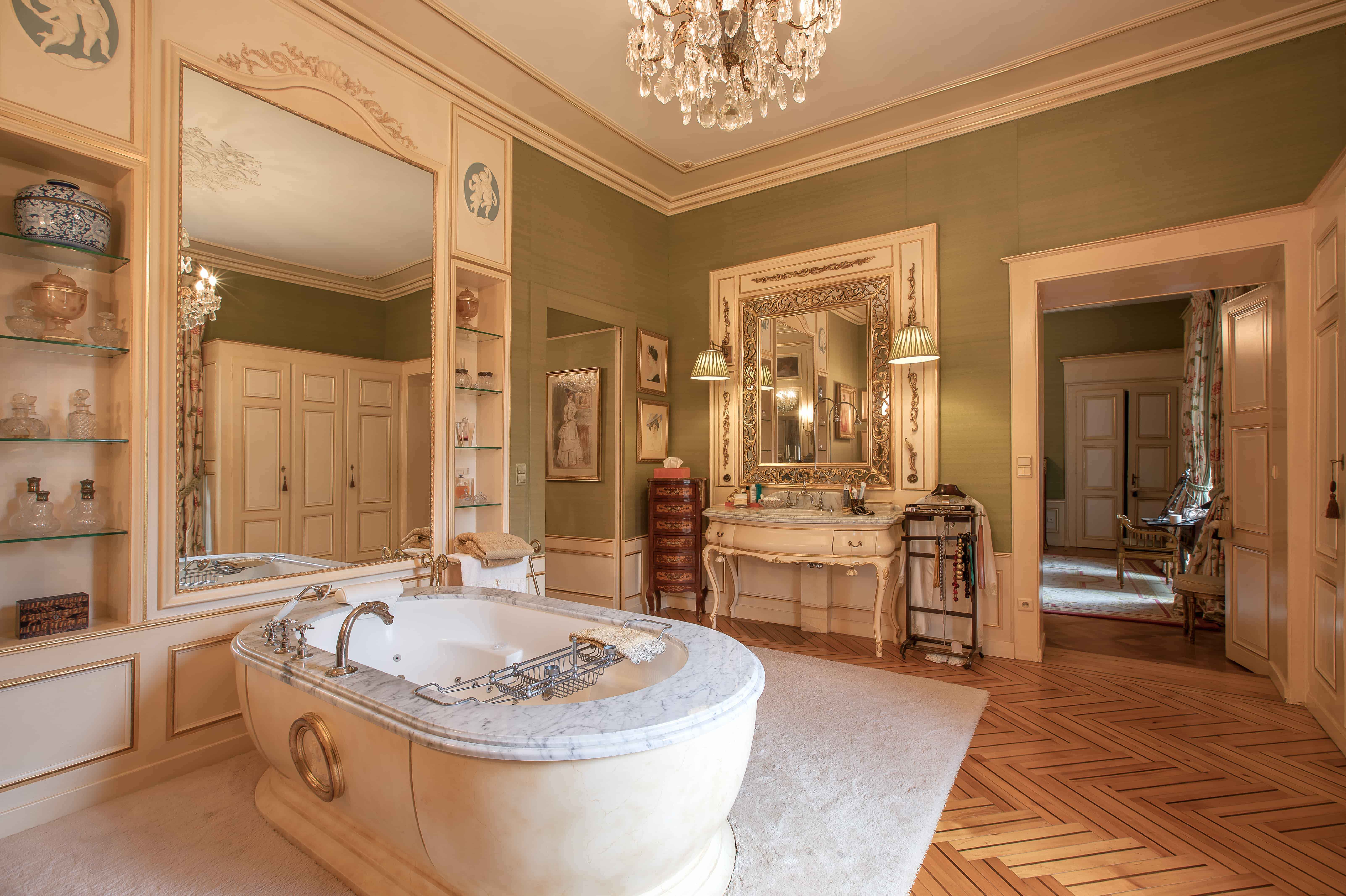 A historical monument
With a park of 6 ha, nearly 1900 m² of surface, 17 rooms, and more than 700 years of history, the Château de Troches has become over the years one of the identity monuments of the city of Douvaine.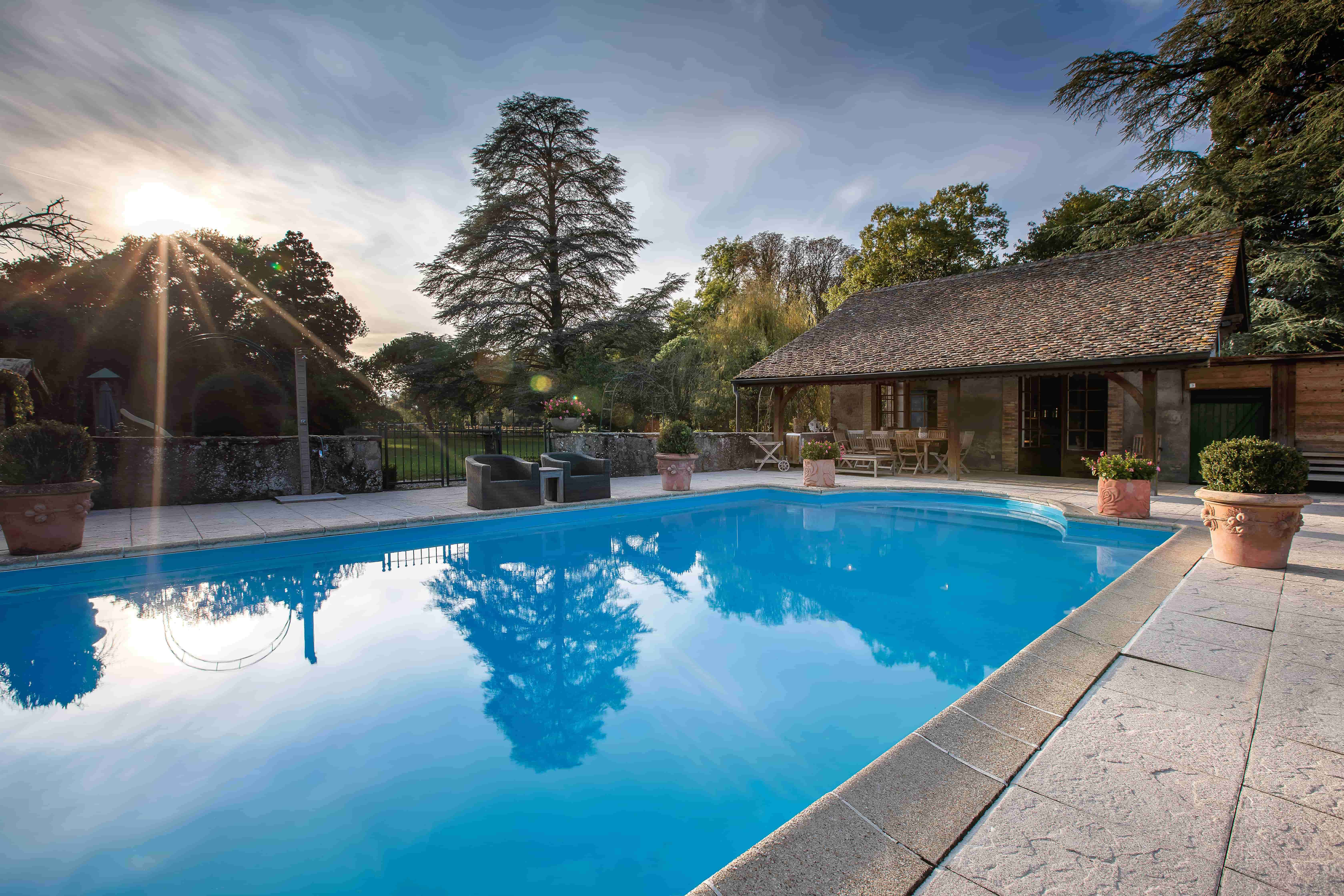 Wish to visit this property?
Agency BARNES Évian-les-Bains
Monday to Friday :
From 9am to 12pm
From 14h to 18h
DISCOVER OUR EXCEPTIONAL PROPERTIES