Living at Evian Golf
Discover our selection of properties for sale on the famous Golf of Evian.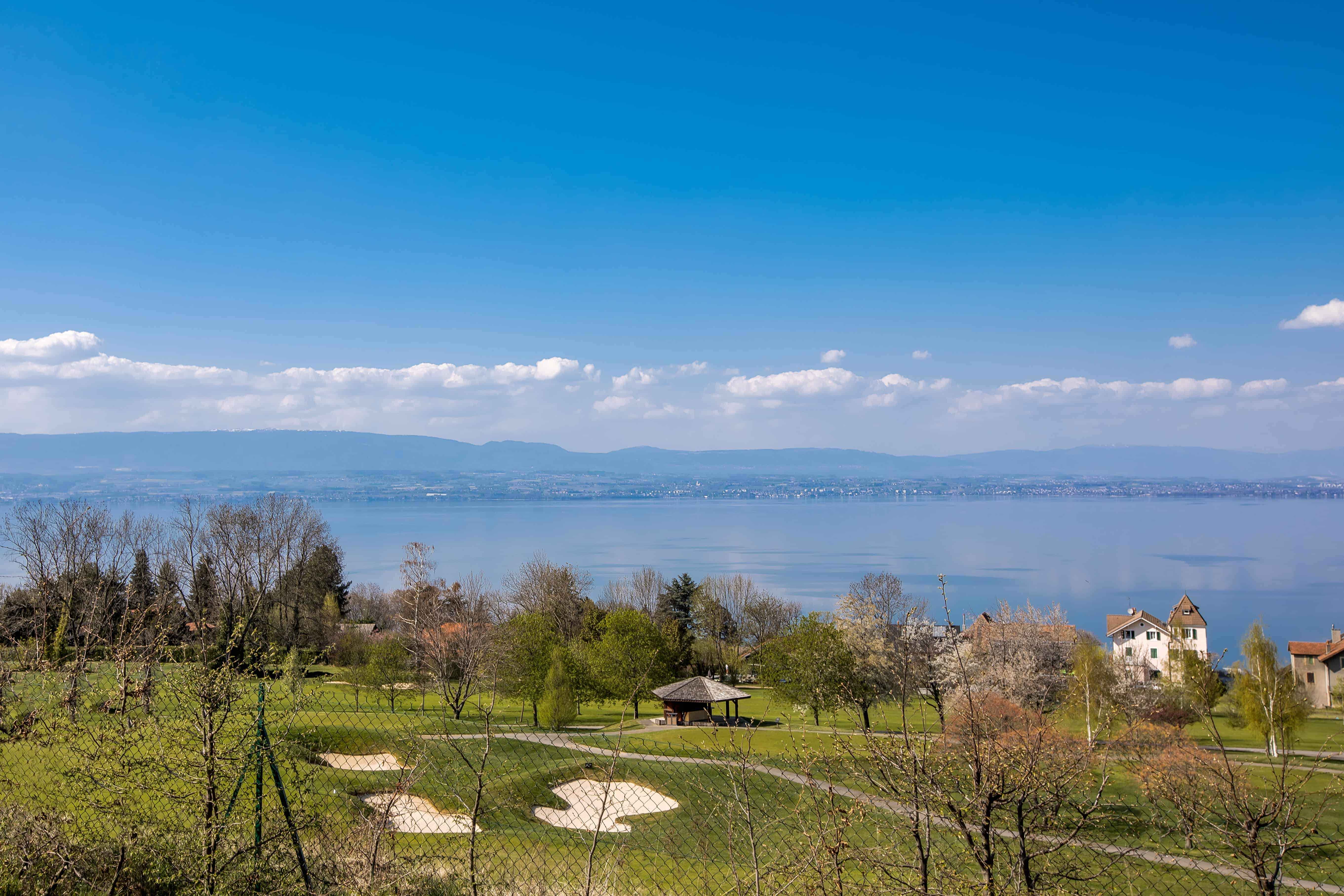 Calm above all

Beautiful houses have been built at the foot of the greens and offer a view of the lake as well as the mountains of the Chablais mountains and some of them on several holes of the course. On the side of Evian-les-Bains, the dwellings are concentrated around clock road. In Publish, the districts of Méserier and Bissinges are organized around golf. Contemporary villas rub shoulders with renovated village houses or farmhouses. These complexes are articulated along the Boulevard du Golf and its adjacent traffic lanes away from the main roads. An organization that guarantees the calm of the site. The impressive team of golf gardeners uses the best techniques to maintain the course, respectful of the environment and the neighborhood.
Ideal for golf lovers
Open 9 months a year, the course of The Evian Championship is accessible to practitioners. In addition to the 18 holes, the nearby Académy allows you to train and take courses in a professional structure. The show is obviously there for a week in the year in July when the best players in the world are present at Evian for The Evian Championship, an unmissable event for all enthusiasts. Local residents will also appreciate the walks around the golf course, the restaurant at the Chalet du golf or the local products sold at the Morel farm. Evian town center, the village of Publier, the Amphion shopping area and Lake Geneva are just a few minutes away by car.
History of the Golf of Evian
The Evian golf course was created in 1904 in a 60 hectare wooded park. The first golf course has 9 holes, in 1922 it became an 18 hole. At the end of the 1980s the course was completely revised and a few years later in 1994, the Evian Masters was born, an international women's golf tournament. The success is there and in 2013 after a new renovation, the competition becomes The Evian Championship, fifth Major of the season and the first in continental Europe. Around this prestigious course, the landscape has changed, the agricultural areas have gradually given way to residential areas.