Castle on Lake Léman
Selection of castles for sale in Lake Léman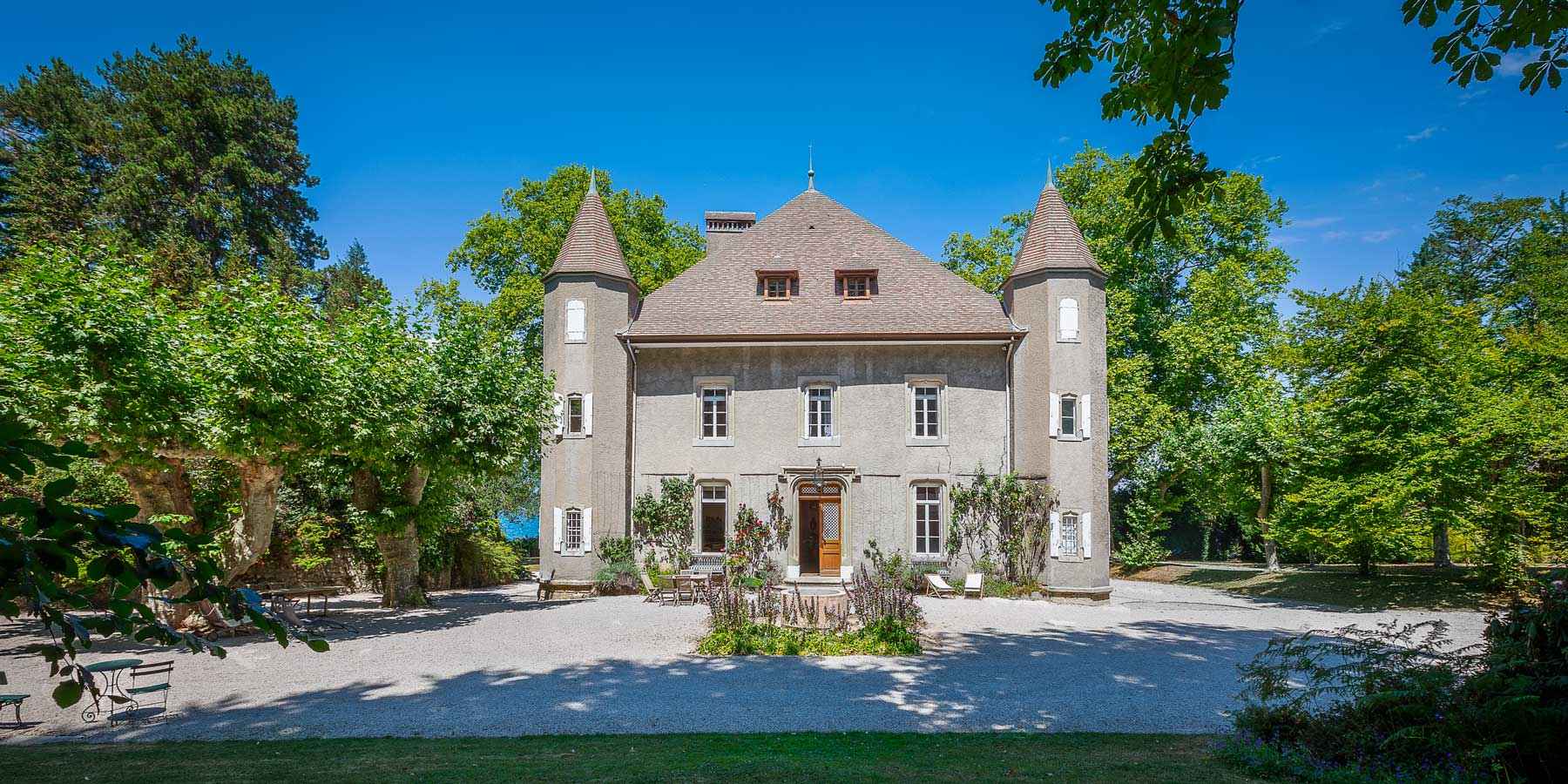 Discover our selection of castles in Lake Léman: buying a property rich in history
BARNES Léman offers you the most prestigious and luxurious properties in Haute-Savoie, as a main residence or vacation home. Apartment, house, chalet but also castle - all these types of properties are available for sale and our advisors are available to assist you in your castle purchase. For a property rich in history and heritage preservation, turn to buying a castle in Lake Léman with BARNES Léman.
Buying a castle on Lake Léman: BARNES Léman shows you how to buy these historic monuments
Do you dream of buying a castle on Lake Léman? If you wish to buy this type of historical monument for the love of heritage, it is essential to ask yourself the right questions before any purchase. BARNES Léman, a real estate agency that offers castles for sale in Haute-Savoie, explains the steps involved in buying a castle.
How to buy a historical monument ? The steps to follow to buy a castle
If you are delighted by every visit to a historical monument, buying a castle on Lake Léman is the ideal investment. But buying this property from another decade or another century requires some preparation:
Research of the castle to be purchased - criteria of the desired exceptional property (region, distance from main residence, budget allocated for the purchase and restoration and equipment of the castle).
The process of buying the historical property - professional help, visiting several castles and comparing them, being aware of the possible financing means.
Maintenance, restoration of the castle and the administrative part (taxation that applies to these monuments)
Ruined castles for sale: why opt for the purchase of this type of castle?
If you want to help preserve France's heritage, it is possible to buy a castle and take care of its restoration. While castles where the most expensive part of the renovation is already done, it is also possible to purchase a ruined castle. And this type of historical property has many advantages:
Price: the price of a ruined or dilapidated castle is set according to the state of disrepair in which it is found. Savings on the sale price can therefore be made. On the other hand, it is essential to also take into account an estimate of the total restoration and maintenance costs.
Renovation: buying a ruined castle also means having the possibility to restore it according to your desires and needs. Whether it is for a primary residence, a secondary residence, for renting or for resale, it is up to you to choose how you wish to fit it out and equip it.
Real estate and castles: investing in a historic monument for the preservation of heritage and financial benefits
Are you passionate about history and castles have no secrets for you? Opt for the purchase of a castle on Lake Léman. Investing in a castle is not only fulfilling your passion for a monument with a unique architecture but also opening up to the numerous advantages that this implies:
Participate in the conservation of the French heritage: making the choice to own a castle - in good condition but especially in ruins - allows to preserve the national heritage. Indeed, if some castles are classified as Historic Monuments, others are not and may be brought to disappear. You can approach an association, which will be able to offer you a castle for a symbolic 1 euro if you certify that you will take charge of the restoration and maintenance of this heritage steeped in history.
Obtaining tax advantages: when you acquire a castle, you benefit from a very advantageous tax exemption thanks to the law on the preservation of historical monuments. Every renovation, reconstruction or maintenance you carry out is tax deductible.
Create a lucrative new business: give new life to this endangered historical heritage. If you are an entrepreneur with a passion for history, acquiring this type of property can allow you to transform it into a lucrative activity (hotel, museum, restaurant, castle for rent...
Create a new lucrative activity: give a new life to this historical heritage in danger. If you are an entrepreneur with a passion for history, acquiring this type of property can allow you to transform it into a lucrative activity (hotel, museum, restaurant, castle for rent...).
The most beautiful castles to visit around Lake Léman: discover Switzerland and its rich historical heritage
Passionate about history, Lake Léman opens its arms to you and welcomes you in a setting of sumptuous castles, shared between France and part of Switzerland. BARNES Léman introduces you to the most beautiful castles to visit around Lake Léman and also offers you castles to buy.
Chillon Castle - Canton of Vaud - Veytaux near Montreux
The Chillon castle is located in the Canton of Vaud, in Switzerland and more precisely in Veytaux (5 minutes from Montreux). This historical monument was built during the Bronze Age on a rocky island. Its history has been divided into three periods: Savoyard, Bernese and Vaud. Guided tours are available by reservation only.
Morges Castle - Canton of Vaud - Morges
Another historical monument steeped in history: the castle of Morges in the Canton of Vaud in Switzerland. This property of the Vaud municipality hosts several exhibitions and tours that are classified under the name "Château de Morges and its museums".
Castle of Yvoire - near Thonon-Les-Bains
The castle of Yvoire, a few minutes from Thonon-les-Bains, served as a fortification for the village in the 16th century. It was then renovated several times. However, it still belongs to the Yvoire family as a private property and is not open to visitors.
Château de Ripaille - near Thonon-les-Bains
Still near Thonon-les-Bains, the castle of Ripaille is located. Ancient ruins from the Gallo-Roman era, it was the residence of the counts and dukes of Savoy and then became a convent before being bought in 1900. This monument of another century is open to visitors.